Christian* has always been extremely active in sports. He takes pride in never missing a practice or game. To him, a good teammate trains, stays prepared, makes the big play, is on time, and is seen by coaches and teammates as ultra-reliable. So, you can imagine how deflated he felt when he got hurt in a recent football game. When an opposing player landed on him awkwardly Christian felt a small snap somewhere in his wrist or arm. Christian refused to believe the injury was severe. He even finished the game since he could still move it despite the pain. But once the game ended, the trainer did a few tests and confirmed it was a broken arm.
It's difficult to imagine not immediately realizing you have a broken arm. But it happens more often than you think. Part of the reason is that many people associate a broken arm with an extremity that's bent in the opposite direction and can't be moved without experiencing intense pain. In extreme cases, there is an obvious deformity where a bone protrudes. But a break or crack doesn't have to be very big for you to have a broken arm or wrist.
Additionally, if you don't seek immediate medical attention, the pain can gradually intensify and lead to long-term issues. 
Is My Arm or Wrist Really Broken?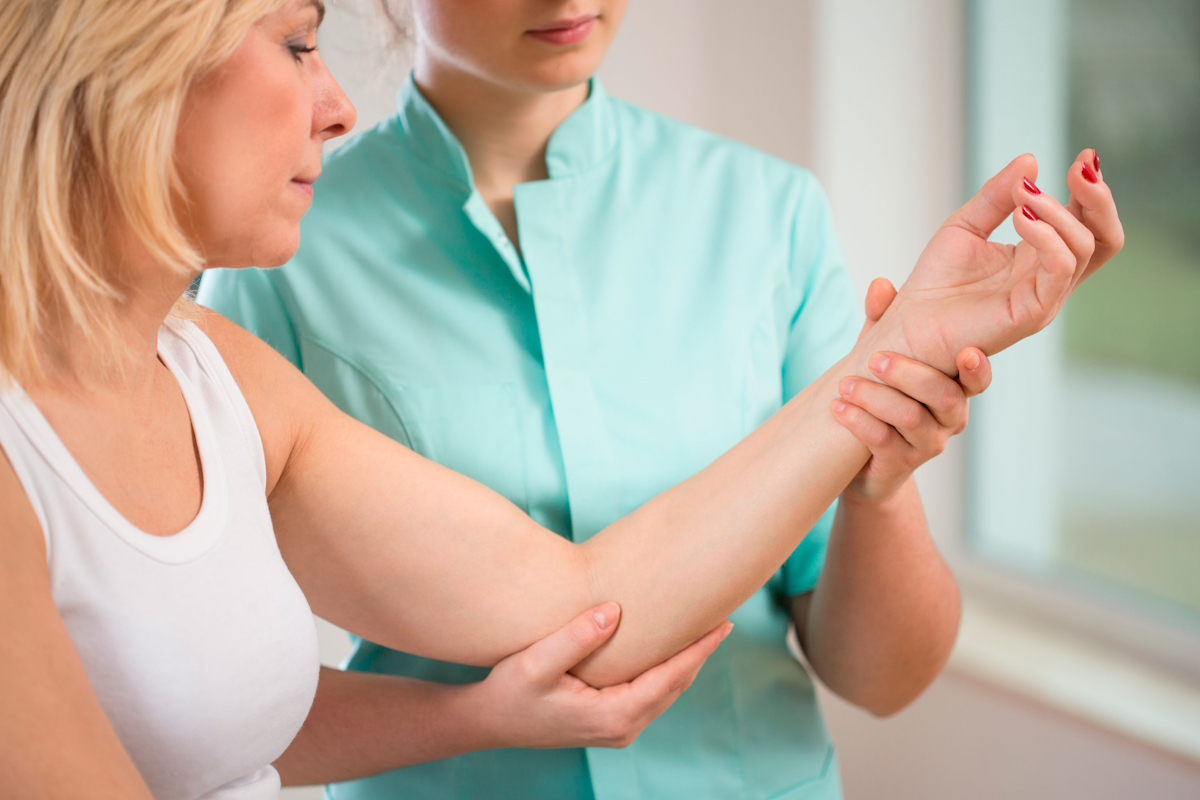 Could you merely have a sprain or strain rather than a broken arm? Sure. A sprain is the partial tearing or overstretching of ligaments. Meanwhile, strains are the overstretching and tearing of muscles and tendons, such as overexerting yourself by lifting heavy weights at the gym with your hands and wrist. Both are very common injuries and have symptoms that overlap with those experienced in fractures and breaks. But more often than not, your broken arm will be obvious. Beyond the signs mentioned above, most people hear a pop, snap, or crack upon injury. This is usually because of sudden impact or trauma (slip or fall, landing on an outstretched arm, crushing injury, etc.). They also experience severe pain that only increases with movement.
In fact, most people automatically hold their arm or wrist as still as possible because any touching, pressing, or moving of the arm is excruciating. A small deformity could exist, and swelling and bruising set in immediately.  
Is it possible to have a broken arm and not experience some or all these symptoms? Absolutely. This could be because the break or fracture is small, or it could be because of your own individual pain tolerance. But that doesn't change the fact that you have a broken arm. This is where proper diagnosis is so critical.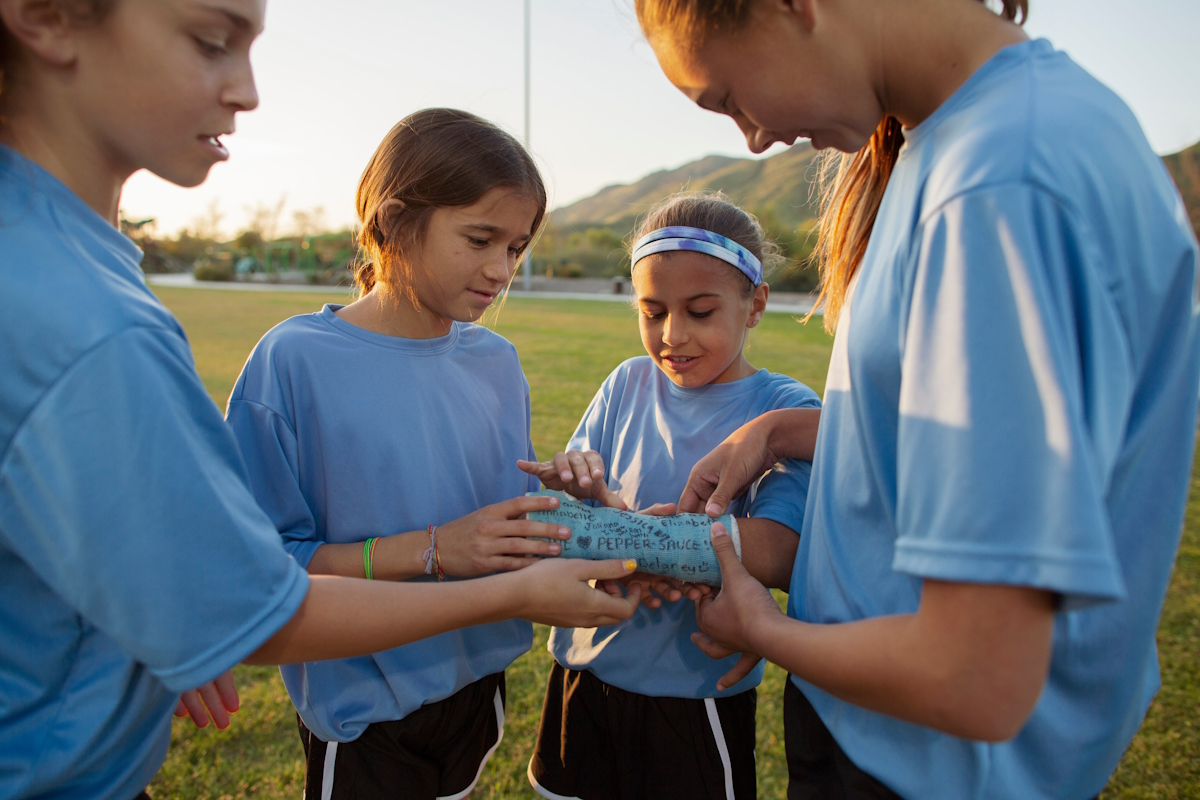 Delays in diagnosis will complicate arm pain care, repair, and recovery. What may have started as mild discomfort could lead to persistent pain, decreased range of motion, a reliance on daily over-the-counter medications, and the inability to do the things you love the most. These complications are only magnified if you truly have a broken arm. If a bone fracture is left untreated, the bone cannot heal and could lead to any of the following:
Permanent deformity and instability
Long-term joint issues
Serious infections
Damage to blood vessels, nerves, and other tissues
Muscle and ligament damage
Chronic pain that doesn't improve over time
More complicated and invasive corrective surgery
What Are Less-Obvious Signs of a Broken Arm?
Orthopedic surgeons just like ours here at Fort Worth Hand Center are not only here to properly diagnose your injury. We want to educate our clients so that they can have an active and responsible role in their healthcare. Below are just a few signs that you might have a broken arm and should seek medical attention.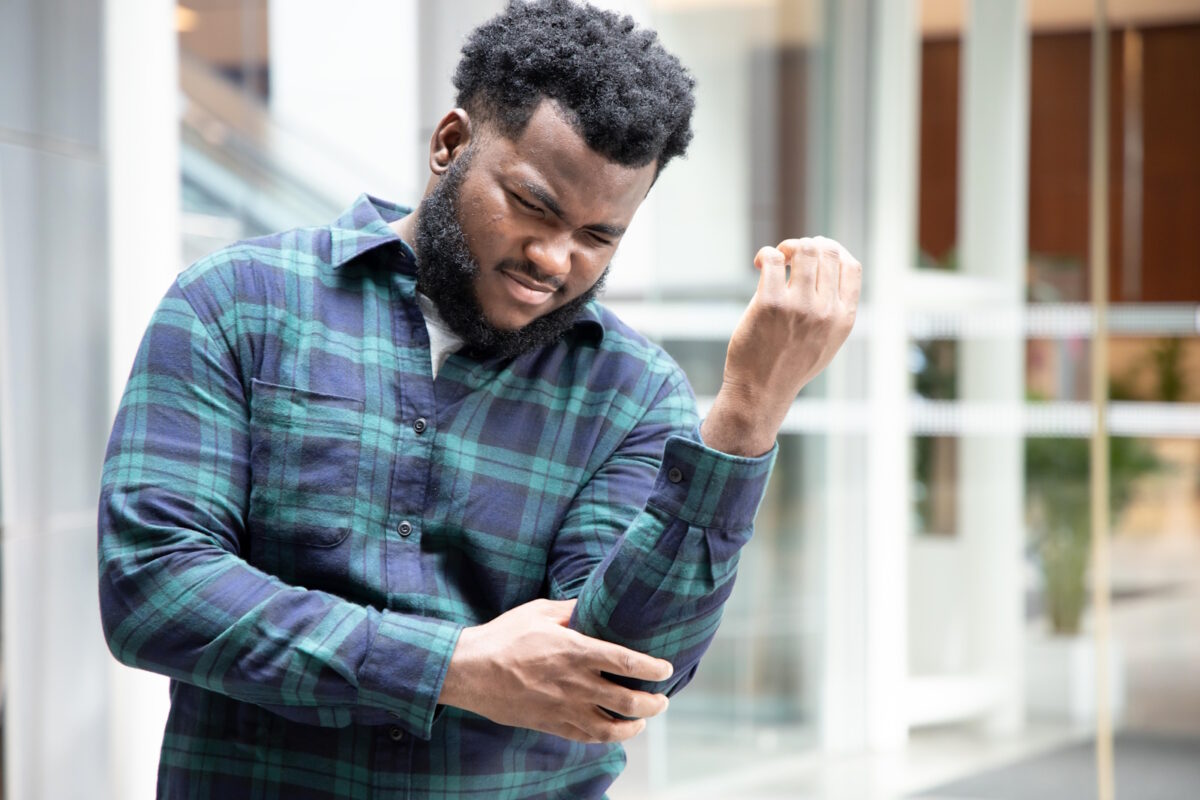 Aching pain and redness — A bone doesn't have to be out of position to be broken. You could have a thin crack in the bone, otherwise known as a hairline fracture. This may mean that you still have some range of motion and no other visible signs of injury beyond redness and some swelling around the site of the injury.
Nausea — Some people experience shock after a significant injury. As a result, they begin to feel faint, dizzy, or sick, in addition to the other telltale symptoms of a broken arm. This can also include pale and clammy skin, vomiting, and a general malaise most people might not immediately associate with a broken bone.
You hear noises — Many people claim to have heard a cracking noise at the moment they were injured. Other sounds they may hear during or after the injury, especially if they are still able to move their arm or wrist, are grinding and grating sensations. This is likely from the bones unnaturally rubbing against each other.
Pain located on top of the bone — This is usually where there isn't any soft tissue, and the pain only becomes worse when you apply pressure or move the affected arm.
Numbness or tingling — A broken bone can put pressure on surrounding nerves and cause numbness or tingling sensations in the affected arm or wrist.
Experiencing Arm Pain? Fort Worth Hand Center Is Here for You
Musculoskeletal pain is the No. 1 reason people visit their doctors each year. That includes acute or chronic arm pain, elbow pain, and shoulder pain. These can occur for a variety of reasons, such as repetitive strain from sports or activities such as painting, gardening, or weightlifting to broken bones, injuries and car accidents, nerve damage, deformities, arthritis, or even degenerative diseases.
Pain from these conditions can be an everyday issue, and unless there is a specific injury or cause that leads to sudden arm pain, many people experience problems that gradually intensify over days, weeks, months, and years. If you've suffered a significant arm or wrist injury and aren't sure if it's a severe strain, sprain, or broken arm, we want to help. From the fingertips to the elbow, the Fort Worth Hand Center physicians treat everything from sports injuries and joint replacement to chronic conditions, age-related complications, trauma, carpal tunnel syndrome, and ganglion cyst of the wrist.
The best orthopedic surgeons in Fort Worth are at Fort Worth Hand Center, as evident by patient reviews. Everyone is welcome at Fort Worth Hand Center! To schedule an appointment, call 817-877-3277 or complete the form below.
Prior to starting any new treatment or if you have questions regarding a medical condition, always seek the advice of your doctor or other qualified health provider. This information is not a substitute for professional medical advice.
Fort Worth Hand Center serves the DFW area, including Flower Mound, Forest Hill, Fort Worth, Grand Prairie, Grapevine, Haltom City, Haslet, Hurst, Keller, Kennedale, Lakeside, Lake Worth, Mansfield, Newark, North Richland Hills, Pantego, Pelican Bay, Richland Hills, River Oaks, Saginaw, Sansom Park, Southlake, Trophy Club, Watauga, Westlake, Westover Hills, Westworth Village, White Settlement, Arlington, Azle, Bedford, Benbrook, Blue Mound, Burleson, Colleyville, Crowley, Dallas, Dalworthington Gardens, Edgecliff Village, Euless, Everman, and all of North Texas.
*Patient stories are true. Names and/or photos may be changed to protect patient confidentiality.