Meet Eric Wroten, MD
Fort Worth Orthopaedic Surgeon
Professional Experience
Dr. Wroten returned to his home town of Fort Worth in 2006 to begin the Fort Worth Hand Center.  As an expert Fort Worth orthopaedic surgeon, Dr. Wroten's practice focuses on the hand, wrist, arm and elbow. He enjoys seeing everything from sports injuries and joint replacement to chronic conditions, age-related complications, and trauma. 
Dr. Wroten is proud to have treated Olympic, collegiate, and professional athletes from across the world.  He is a physician consultant for Texas Christian University athletics, as well as, many other universities in Texas.  In addition, Dr. Wroten teaches Sports Medicine Fellows on a weekly basis. 
Having been recognized as one of Fort Worth TX's Top doctors by Fort Worth Magazine, Castle Connolly, 360 West Magazine, Texas Monthly Super Doctors, Texas Monthly Rising Stars, and U.S. News and World Report, Dr. Wroten and the physicians at the Fort Worth Hand Center are nationally and internationally known for excellence in the management of complex hand, wrist, and elbow disorders.
Affiliations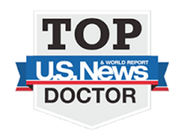 Awards/Recognition
Educational Background
Dr. Eric S. Wroten, MD is proud to be board certified in both Hand Surgery and Orthopaedic Surgery.  He attended the University of Texas at Austin before attending the University of Texas Medical Branch. He then completed his internship and residency in Orthopedic Surgery at John Peter Smith Hospital. Dr. Wroten was subsequently offered a fellowship at the Hand &Upper Extremity Fellowship Program at Thomas Jefferson University, in conjunction with the Philadelphia Hand Center, one of the longest running fellowships in the country.
Research Experience and Publications
As an expert Fort Worth orthopaedic surgeon, Dr. Wroten has been invited to present his clinical experience to his peers and physicians-in-training throughout North and Central America. He has contributed several peer-reviewed scientific articles and textbook chapters to the medical literature.  Dr. Wroten has delivered several lectures and presentations nationally and internationally.
Treatment Philosophy
Dr. Wroten's philosophy is to treat patients as though they are members of his family.  He believes in employing nonoperative treatment consisting of patient education, physical therapy, medications, splints, or injections before considering surgery. When surgery is indicated he educates his patients about the procedures available. Together they decide what surgery will provide them with the best results.  His numerous positive reviews show his patients are thankful to have an expert Fort Worth orthopaedic surgeon on their side.
Get to Know Dr. Wroten, Fort Worth Orthopaedic Surgeon
When not working, Dr. Wroten enjoys spending time with his wonderful wife, Cynda and his two boys, Luke and Gil.  He has a passion for the outdoors and enjoys bow hunting, fishing, and golf.  He loves sports and enjoys attending athletic events (usually his son's), as well as, following teams on television.  Dr. Wroten feels blessed to treat some of the same athletes that he enjoys watching on television.  
Request an appointment with Dr. Wroten using our online form.
Fort Worth Orthopaedic Surgeon Patient Testimonials
Valuable part of our program

"Dr Wroten has been a extremely valuable part of our program. Every hand injury that we have sustained with TCU Basketball has resulted in a full and timely recovery including my own." –Coach Jamie Dixon , NCAA Basketball coach
Significantly improved quality of my life

"As an orthopedic surgeon for the past 40 years in Fort Worth it was difficult to trust anyone to operate on my hands. Dr Eric Wroten not only successfully got me back into the operating room but significantly improved the quality of my life by performing both of my carpal tunnel releases. He and his staff at the Fort Hand center made the process easy and my results are fantastic. I not only entrusted him with my hands but routinely send all of my own patients to him for hand and wrist issues. Dr. Wroten is a vital asset to the community and receives my highest regards." –Keith Watson MD, Orthopedic surgeon
Kind and caring man

"I talk about my accident as a path that I didn't choose. I fell and had to have surgery. My radial nerve was damaged. But also, on that day a doctor [Fort Worth orthopaedic surgeon] named Dr. Eric Wroten came into my life, and made my path a little wider and smoother. Six months later, he did tendon replacement surgery. When I think about Dr. Wroten, I think of him first as a kind and caring man. He thinks of his patients as people with troubles and doubts. He tries to fix the patient and the person. As a patient, you want your doctor to think of you as both. As I am ending this path a year after surgery, my hand is a work in progress. I owe a debt of gratitude to all the health care people, my therapist and my friend and doctor, Dr. Eric Wroten." –Jo Anne Gilley
Only trust them to the best

"I have some problems with my hands occasionally and I trust no one but Dr. Eric Wroten to treat me. Since I need both hands to play a guitar I trust them to the best. THAT'S DR WROTEN." –Red Steagall, American actor, musician, poet
I am now pain-free

"I'm a professional angler, hosting a television program called Let's Fish.  After 36 years of extreme overuse of my arms and elbows, casting hundreds of thousands of times, I was in constant pain from tendonitis.  [Fort Worth orthopaedic surgeon] Dr. Wroten has been working with me on a regimen of therapy and shots, and I am happy to say that I am now pain-free.  I still fish for a living, but thanks to Dr. Wroten, I can now do it without the intense pain I experienced for many years.  And he's a great guy too!" –Barry Stokes, Fox Sports Outdoors
Forever grateful

"In my 8th grade year, my left middle finger was smashed by a huge piece of theater lighting equipment at school. I had to rush straight to the emergency room as my fingernail was literally blown off. At the ER they sewed it back on and said the bone was crushed. The doctor recommended that I see a hand surgeon. My finger was severely crushed and deformed. At the time, my basketball season was most likely over with. When I went to Dr. Wroten, he recommended that I undergo surgery on the finger to have a full recovery. The surgery process could not have gone better. Dr. Wroten assured me and my family that he would take care of everything, and he did just that! Following the surgery, it took only two weeks to recover and I was back to playing basketball. The terrible numbness and other pain I had quickly went away days after surgery. He removed my nail and repaired the nail bed. I was very nervous not knowing how it would look when it grew back.

Three years later, my finger looks and feels as normal as ever. If you looked at it today, you would not be able to tell it had ever been seriously injured! Without Dr. Wroten, my finger would never have feeling or looked normal. We are forever grateful for the way he made us feel!

Even to this day, whenever I see him at one of my brothers' games he wants to look at my finger to make sure that it's still doing well!" –Aaron Lax
Highly recommend to anyone

"As a major league baseball pitcher, I was devastated when I broke my wrist. Dr. Wroten did a fantastic job fixing my wrist. I would highly recommend him to anyone for hand surgery." –Z. Adams, professional baseball player
Reputation among athletes is impeccable

"I've been fortunate to play on the PGA Tour for the past 20 years and Dr. Eric Wroten and everyone at Fort Worth Hand Center have always been a huge asset in helping me get right back on to the golf course as soon as possible. Dr. Wroten is not only a fantastic person and a pleasure to be around but his reputation among athletes alike is impeccable. I'm proud to call Dr. Wroten a friend and grateful to be under his professional care if and when it's ever needed." –JJ Henry, professional golfer
A fellow physician can appreciate

"Having reached my late 60's, I encountered a common problem which was numbness of my right thumb and index finger during the night. I ignored the symptoms at first because the symptoms would come and go. At that time my daily work as a physician was not affected by the condition. I suspected carpel tunnel syndrome, but my symptoms were unusual and even a cervical nerve problem seemed possible. After dealing with increasingly frequent nights of awakening with numb fingers, I had more nerve conduction tests that confirmed carpal tunnel syndrome. By that time I was beginning to have some daytime symptoms also. Thus, after several years of putting off surgery, I chose Dr. Eric Wroten [Fort Worth orthopaedic surgeon] to do the necessary surgery. The effect was immediate, and I missed no work time in my office except for the day of the surgery. My fingers have not been numb since! Dr. Wroten handled everything with ease and with a professional approach that only a fellow physician can appreciate. Thank you Dr. Wroten." –Thomas W. Schulze, MD, Dermatologist
What Patients Are Saying About Dr. Wroten Online

Real Patients Reviews from Facebook and Healthgrades About a Top Fort Worth Orthopaedic Surgeon
I have fingers on my left hand because of the beyond excellent surgical skills and superior specialty education and invitation-only fellowships that Dr. Wroten has achieved. It is a pleasure to have an office visit with Dr. Wroten because he is cheerful, cordial and even funny at times! What more could one want when having an injection in a joint….unrelated to the traumatic injury first mentioned in review.
[Fort Worth orthopaedic surgeon] Dr. Wroten has operated on both my hands for Carpal Tunnel and Arthritis in my thumbs and my husband's for Carpal Tunnel. Not only is he a wonderful surgeon but he has the best bedside manner. He always listens to you and tries to resolve the issue without using surgery, but when it is necessary, his skills are impeccable. I wouldn't go to any other hand surgeon and I would recommend him to anyone. His office staff is always friendly and helpful.
Dr. Eric Wroten is a fantastic doctor with personality plus. He did
trigger finger
release surgery on my index finger yesterday (11/20/19). Great job! I reccommend him highly!!!
Now retired, my career was in healthcare administration. I can genuinely endorse [Fort Worth orthopaedic surgeon] Dr. Wroten and his staff above any of the hundreds I have been privileged to have known, including those I can count among my personal friends. His profound proficiency is matched by his persona. By all accounts a gifted specialist and surgeon, the addition of excellent character, personality, and a stellar support staff equates to a medical practice that will not be surpassed. Cannot possibly recommend higher.
There are so many wonderful things to say about Dr. Eric Wroten and his office staff. Dr. Wroten is very personable, and a awesome surgeon. Defiantly someone I would refer to any family/friend!!!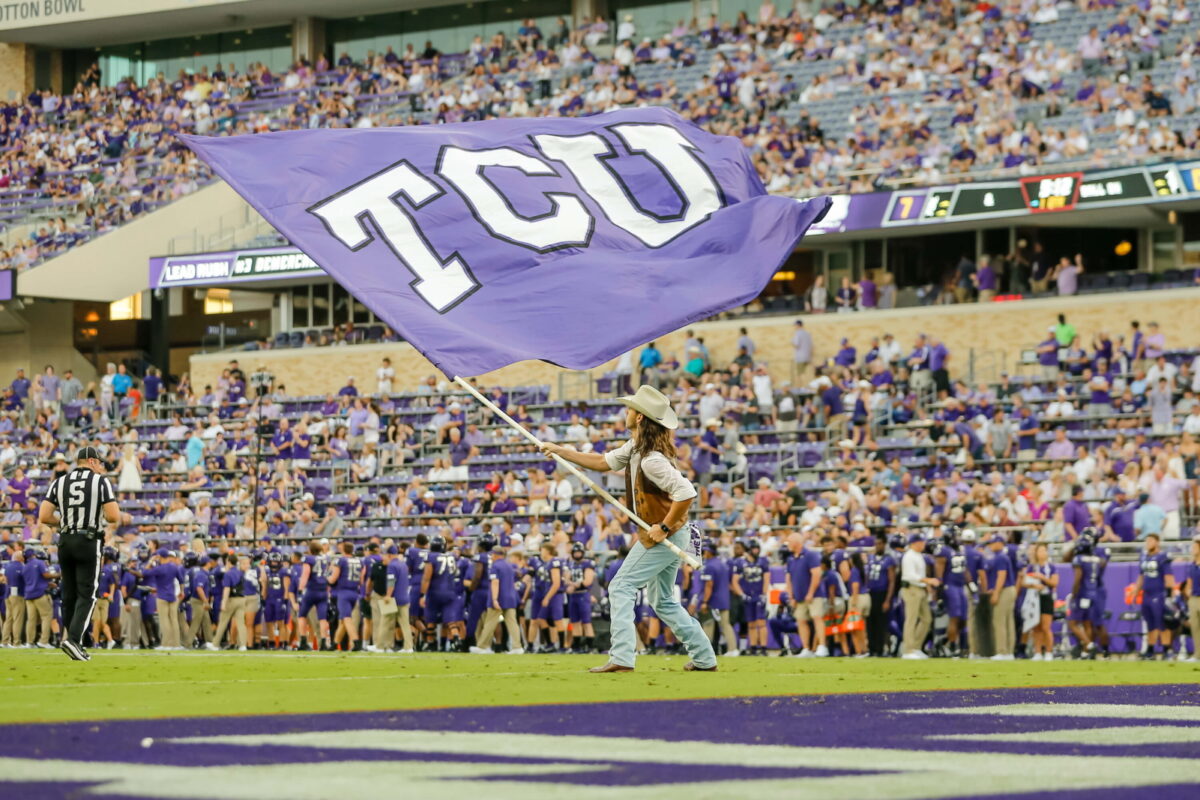 Fort Worth Hand Center is honored that orthopedic doctor Eric Wroten, MD is designated as an official Physician Consultant for TCU Athletics. He regularly works with the TCU athletes and is on the faculty.