Chances are that if you have suffered any hand, wrist, finger, elbow, or shoulder injury, the setback won't require orthopedic surgery. In many cases, you will benefit from conservative treatment methods such as physical therapy and resting the area affected. But let's suppose you and your doctor have exhausted conservative treatments and surgery is the best option. The good news is that the no. 1 orthopedic surgery procedure is arthroscopic surgery, and it is not as invasive as you might think.
Arthroscopic surgery is minimally invasive. It is performed every day by orthopedic surgeons trained in how to use a camera and miniaturized instruments the size of a pencil. As a result, procedures are shorter and more precise, require smaller incisions, and promote faster recovery with less post-operative pain.
Conditions That Can Be Treated with Arthroscopic Surgery
How Does Arthroscopic Surgery Work?
Arthroscopy is a surgical procedure used to visualize, diagnose, and treat problems inside a joint. It is predicted that the annual number of arthroscopic procedures in the U.S. is 1.77 million, making it the preferred alternative to open, invasive surgeries that require larger tools and longer incisions through the muscle. Arthroscopic surgery allows surgeons to insert small tubes through smaller incisions to visualize the internal structures. By using video-assisted equipment during the procedures, your physician has higher visualization and magnification of the internal structures. This allows for a more accurate assessment of the internal damage and a more focused surgical precision.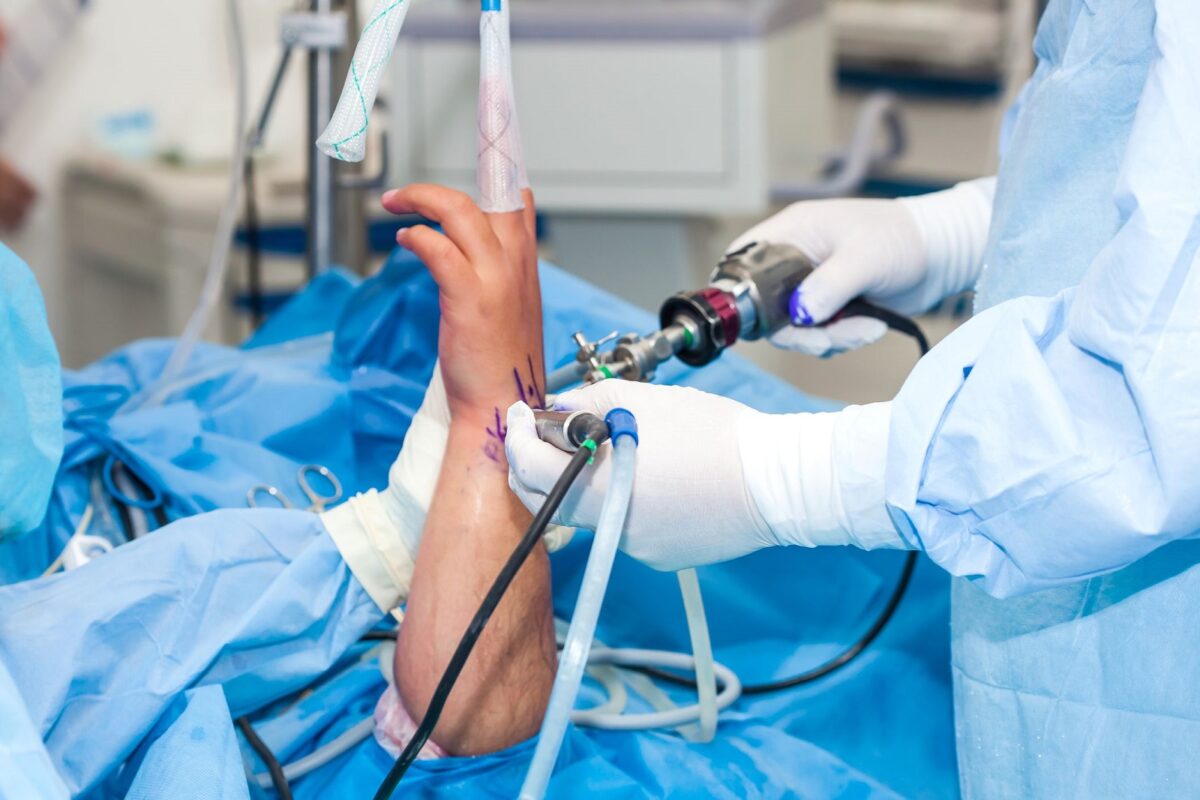 In an arthroscopic procedure, an orthopedic surgeon will:
Make a small incision in the patient's skin.
Insert tiny instruments that have a small lens and lighting system to magnify and illuminate the entire joint.
The corresponding television camera attached to the arthroscope shows the joint on a large television screen. This gives the surgeon the chance to inspect everything and gain an accurate picture of what needs to be fixed.
The surgeon will address the problem to resolve it.
Arthroscopic surgery still requires anesthetics, and the procedure is performed in a hospital operating room or outpatient surgical suite. But in most cases, patients can return home the same day.
Advantages of Arthroscopic Surgery
There are numerous advantages to choosing arthroscopic surgery as opposed to more traditional methods. We've already mentioned that it's a shorter and more precise procedure that requires smaller incisions and can lead to a faster recovery with less post-operative pain. Additional advantages include:
1. Less damage
Because the surgical holes are the size of a pinhole, doctors can locate the problem area with more precision without causing damage to surrounding tissue and other areas. The small wounds take a few days to heal and dressing typically doesn't have to be worn for more than a day or two.
2. Less scarring and sensitivity around the scar
Surgical procedures create additional downtime for the surgical site to heal. Smaller incision size with arthroscopic surgery leads to less pain overall and a lower infection rate.
3. High precision with video-assisted visualization
Small cameras allow the surgeon to view difficult areas of the joint to understand better where the injury is emanating from.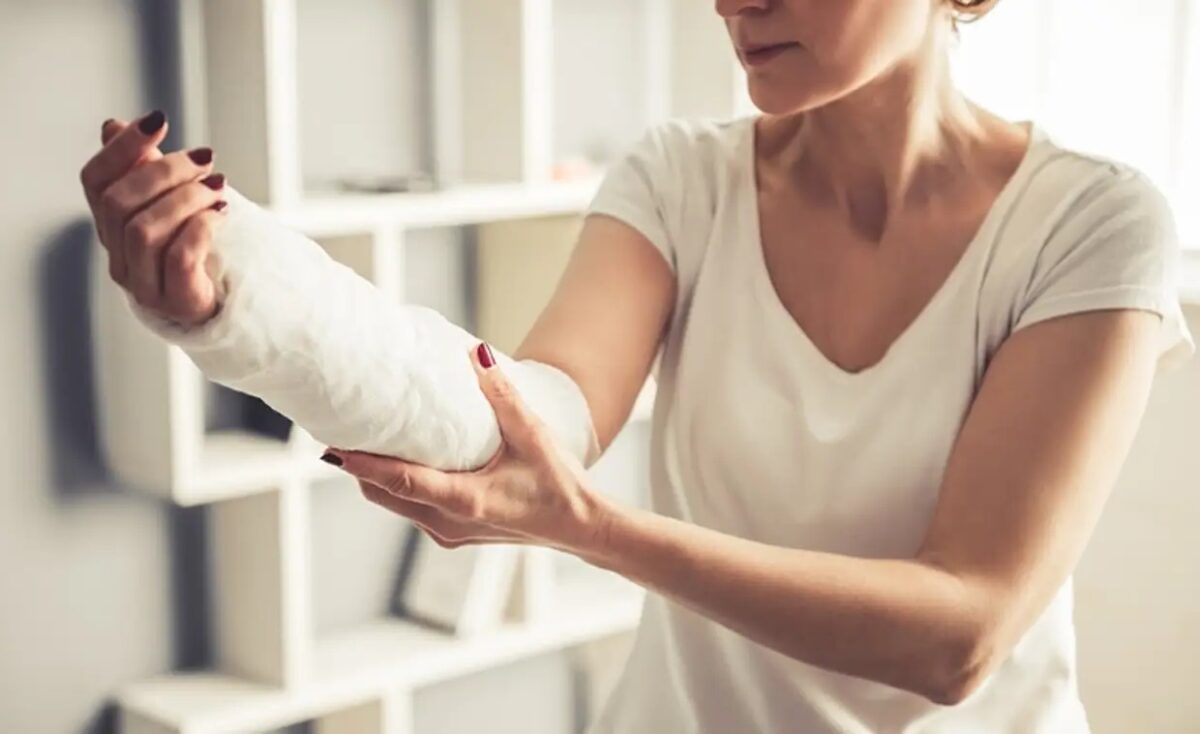 Best Arthroscopic Surgery Solutions for Hand Injury
From the fingertips to the elbow, Fort Worth Hand Center physicians treat everything from sports injuries and joint replacement to chronic conditions, age-related complications, trauma, and carpal tunnel syndrome. Whether you need traditional surgery or non-surgical techniques, our expert physicians will thoroughly explain all your options and get you back to your living your daily life again. To make an appointment with award-winning North Texas arthroscopic surgeons in Fort Worth, call 817-877-3277 or complete the form below.
Prior to starting any new treatment or if you have questions regarding a medical condition, always seek the advice of your doctor or other qualified health provider. This information is not a substitute for professional medical advice.
Fort Worth Hand Center serves the DFW area, including Southlake, Trophy Club, Watauga, Westlake, Westover Hills, Westworth Village, White Settlement, Arlington, Azle, Bedford, Benbrook, Blue Mound, Burleson, Colleyville, Crowley, Dallas, Dalworthington Gardens, Edgecliff Village, Euless, Everman, Flower Mound, Forest Hill, Fort Worth, Grand Prairie, Grapevine, Haltom City, Haslet, Hurst, Keller, Kennedale, Lakeside, Lake Worth, Mansfield, Newark, North Richland Hills, Pantego, Pelican Bay, Richland Hills, River Oaks, Saginaw, Sansom Park, and all of North Texas.