Carpal tunnel syndrome affects roughly 4-10 million Americans. So the first thing to realize is that you're not alone. At the same time, we know how concerning it can be when the numbness, tingling, and painful shooting pains along your hand, wrist, and forearm won't go away. You just want your life back, and you may have even asked your doctor, "what are the best carpal tunnel treatment options available for me to try?"
The first step with carpal tunnel pain is to take a break from the repetitive actions that cause you pain, whether it be knitting, computer use, or even carpentry work. Beyond rest, there are additional conservative carpal tunnel treatment options and therapies you can also try to limit the pain or discomfort associated with any of the following symptoms.
Hand weakness
Pins and needles sensations
Difficulty grasping or holding onto things
Hand and fingers stiffness
Hot and cold sensations
Besides Rest, What Can I Do to Treat My Carpal Tunnel Symptoms?
Nearly everyone has heard of carpal tunnel syndrome, and it's one of those conditions that people dread. Sure, it is a treatable condition, but we all use our hands and wrists for everything—whether it's for fun hobbies like gardening or sewing, playing sports, making a living at work, or simply living a fun life and holding our children.
Sadly, it's because we use our hands and wrists for everything that carpal tunnel is one of the most common hand conditions out there. At first, symptoms such as the ones listed above come and go. Eventually, the pain persists and can make tying your shoelaces or gripping a steering wheel difficult.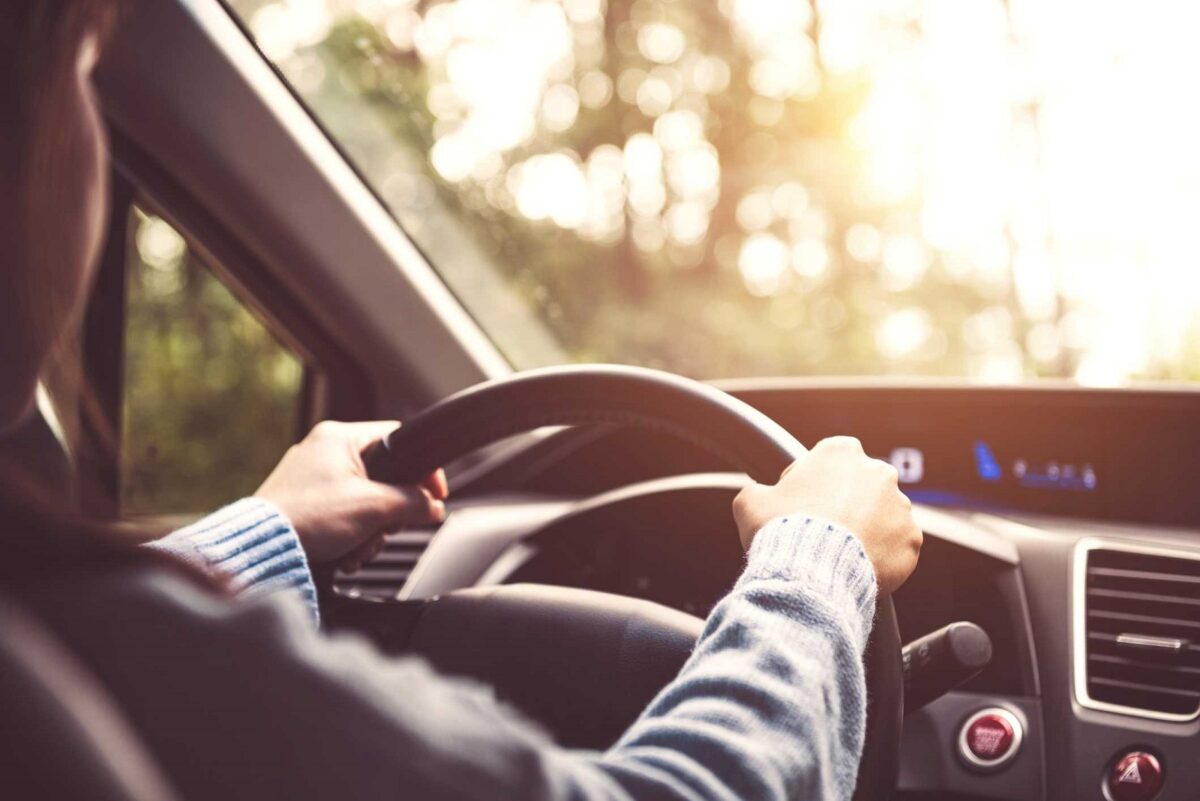 Repeated hand and wrist motions are typically the culprit for carpal tunnel syndrome. But other causes include:
Broken, sprained, or fractured wrists that haven't healed properly increase pressure on the median nerve.
Mechanical problems in the wrist joint, an overactive pituitary gland, cysts, tumors, diabetes, and even obesity.
Hormone-related swelling during pregnancy.
Your pain may go away with old-fashioned rest, but here are some other carpal tunnel treatment options:
1. Medications
Non-steroidal anti-inflammatory drugs, such as ibuprofen and aspirin, can be used to keep inflammation low and reduce carpal tunnel symptoms as you rest. They are also good for those people who must continue to use their hands for work-related activities. Some carpal tunnel patients have used topical menthol with some success.
With persistent cases, steroids and cortisone injections may be prescribed. In these situations, your doctor will inject the corticosteroid into the affected area and have been known to provide significant relief from pain.
2. Limit undue pressure on the wrist
To piggyback off previous carpal tunnel treatment options, it's also important to limit stress on the hand and wrist even when you're using them. This includes sitting or standing with good posture, using ergonomic tools to keep your wrist in a neutral or straight position, and taking frequent breaks.
Switching hands during repeated activities have also been known to help limit symptoms. Once an hour or so, shake your hands to help keep your hand flexor muscles and the median nerve from tightening up or cramping.
3. Ice Packs and hand elevation
A simple carpal tunnel treatment option, using ice packs is known to reduce swelling and dull pain signals for a variety of medical conditions and related symptoms. This can be accomplished by placing an ice pack on your wrist and hand for 10 to 15 minutes at a time (once or twice an hour as needed) or soaking your wrist in an ice bath.
Don't forget to use a towel or cloth to protect your skin and elevate your hand and wrist at rest to aid in recovery. This is particularly true at night when most people experience the most pain related to carpal tunnel.
4. Wrist Splinting
Splints for the hand and wrist can be worn at night and during the day to keep the wrist at a neutral angle, decrease repetitive flexion and rotation, and relieve overall pressure. Some patients only choose to wear a splint at night when they are more apt to bend or potentially sleep on their wrists and hands. The more a patient wears it, the greater improvement there can be. This is especially true for those whose jobs require heavy use of the hands and wrists.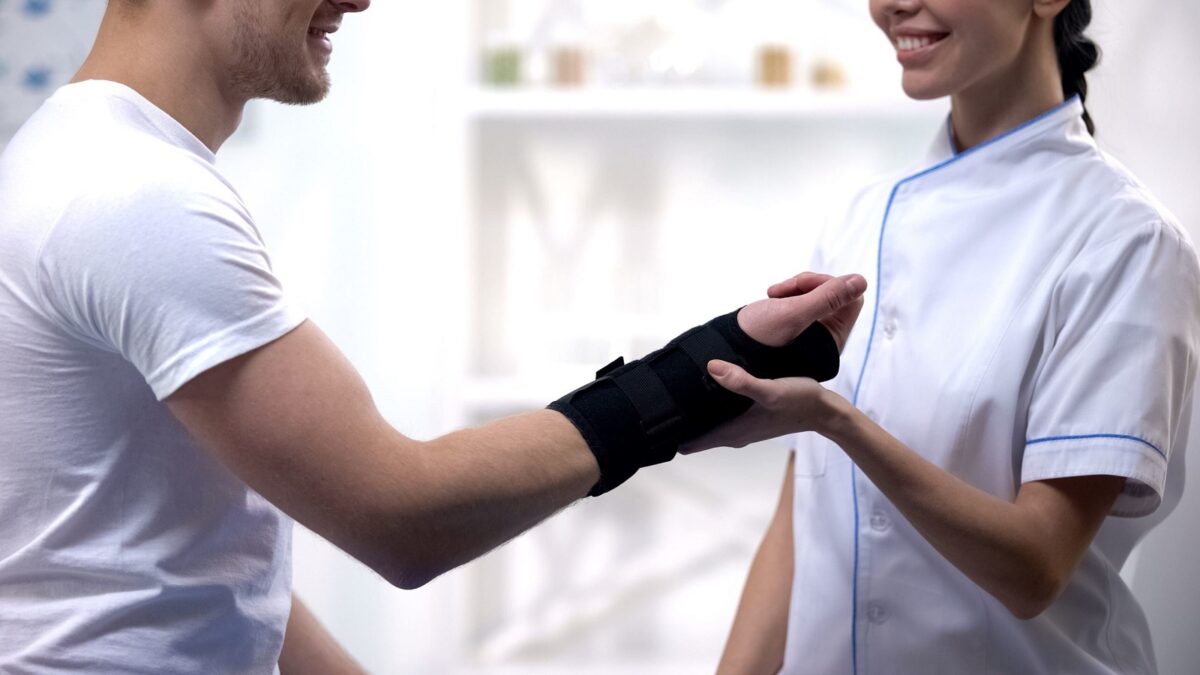 5. Make hand and wrist exercises part of your routine
Regular exercises such as wrist flexing, making a fist, and hand extensions can strengthen weak areas and eliminate the risk of cramping or additional symptoms of carpal tunnel syndrome. The same can be said for consistent stretching, which can be accomplished by sitting at your desk or standing in line somewhere. Check out these common wrist exercises.
Repeat these exercises several times per day up to 10 times each time to relieve pressure and symptoms. Many can be done on your own. If you feel strict physical therapy with a professional will help, that is an option as well.
6. Consider alternative therapies
Chiropractic care, acupuncture, and physical therapy are natural, non-invasive approaches to relieving nerve interference, reducing pain, and improving physical function. Yoga and ultrasound therapy have also been known to improve strength and flexibility as well as increasing the body's temperature to decrease pain and encourage healing.
7. Talk to your doctor about surgery
In chronic cases, a surgical procedure can be performed where your orthopedic surgeon will cut the ligaments in your hand to relieve pressure on the median nerve. These surgeries do not require an overnight hospital stay. Some people may not want to consider having surgery, but the techniques used today promote faster healing and are oftentimes the best solution for chronic carpal tunnel syndrome pain.
Patients at Fort Worth Hand Center rave about the surgical carpel tunnel treatment they've received. Here are a few real patient experiences and you can read more on Google.
"Did carpel tunnel and trigger finger on my right hand in December and carpel tunnel on my left in March. Easy surgery barely a scar! Great office staff." – Jayme H
"When I told my PCP that I wanted to see about my carpel tunnel pain, he said "I hope you will be able to see Dr. Wroten."  I was and he fixed my hand, and he will fix the other one in two weeks. Lucky me. Great experience with a great doctor." – Laurel E
"Dr. Wroten is a wonderful doctor & surgeon, and I would recommend him to anyone. He is warm & friendly, and his staff is great! Scheduling appointments is easy and efficient with very little wait time once you are checked in. I have referred him to family & friends and will continue to do so. He fixed my carpal tunnel on one hand a couple of years ago, which went great, and I have scheduled to have the second hand done soon." – Julie R
Get Back to Active Living with Fort Worth Hand Center
Do you miss participating in everyday activities and work because of carpal tunnel syndrome? The best orthopedic surgeons in Fort Worth are at Fort Worth Hand Center. Our expert physicians provide carpal tunnel treatment options for our patients every day to help them get back to the life they deserve to live. To schedule an appointment, call 817-877-3277 or complete the form below. Everyone is welcome at Fort Worth Hand Center!
Fort Worth Hand Center serves the DFW area including Mansfield, Newark, North Richland Hills, Pantego, Pelican Bay, Richland Hills, River Oaks, Saginaw, Sansom Park, Southlake, Trophy Club, Watauga, Westlake, Westover Hills, Westworth Village, White Settlement, Arlington, Azle, Bedford, Benbrook, Blue Mound, Burleson, Colleyville, Crowley, Dallas, Dalworthington Gardens, Edgecliff Village, Euless, Everman, Flower Mound, Forest Hill, Fort Worth, Grand Prairie, Grapevine, Haltom City, Haslet, Hurst, Keller, Kennedale, Lakeside, Lake Worth, and all of North Texas.
This information is not a substitute for professional medical advice. Prior to starting any new treatment or if you have questions regarding a medical condition, always seek the advice of your doctor or other qualified health provider.