We use our hands and wrists for so much in everyday life. As a result, it can be very painful, challenging, and frustrating when we lose any of that function because of an injury. While surgery may be the eventual recommendation, physicians tend to first advise on a conservative approach if it makes sense of the patient's treatment plan. Wrist and hand physical therapy exercises are often part of orthopedic treatment to get you back to doing what you enjoy the most.
Orthopedic surgeons like ours here at Fort Worth Hand Center refer to a variety of wrist and hand physical therapy exercises. After initial instruction from a trained and educated physical therapy professional, some patients continue in the comfort of their own home for injuries such as:
Wrist or hand fractures
Wrist or hand sprains and strains
Dislocation
Carpal tunnel
Tendonitis
Impingements
An Introduction to Physical Therapy
Any wrist or hand injury can make the easiest of tasks difficult, whether it be gripping your steering wheel, getting dressed, tying your shoes, or even grabbing a can out of the pantry. Physical therapy, also known as physiotherapy, has been around since the early 1800s. Exercises can be customized to meet the needs of each patient no matter their age, restrictions, condition, or injury type. The goal of physical therapy is to provide rehabilitation as well as prevention and risk reduction training.
Physical therapy exercises help patients manage pain and make a world of difference by increasing mobility, improving strength, creating proper alignment, and restoring function. There are several basic types of physical therapy modalities related to wrist and hand pain.
Wrist and Hand Physical Therapy Modalities
Orthopedic Physical Therapy — Musculoskeletal pain is the No. 1 reason people visit their physicians each year. It is common to be referred to an orthopedic doctor for further evaluation. Furthermore, seeing a specialist does not necessarily mean you will end up having surgery. Physical therapy exercises are great for helping to avoid or delay this invasive step.
Geriatric Physical Therapy — These exercises can be adjusted to help older patients who have developed chronic conditions such as arthritis in the wrist and hand, limited mobility, and decreased fitness levels.
Wound Care Physical Therapy — Many wrist and hand injuries are actually because of a significant wound. As the injury heals, it is still important that the wound is receiving adequate oxygen and improved blood circulation.
To determine which treatment option is best for you, your doctor will want to know your medical history, including any past injuries to the affected area and symptoms. From the doctor's prescription, a physical therapist will create an exercise plan to fit your specific needs.
Common Wrist and Hand Physical Therapy Exercises and Stretches
Soft ball grip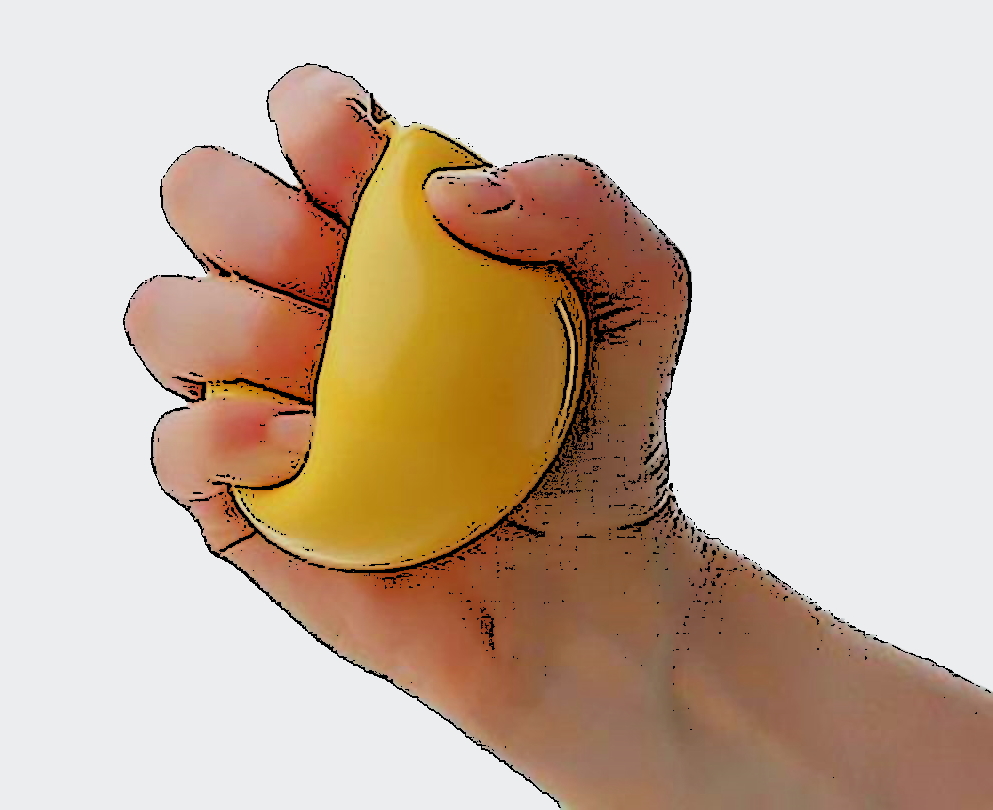 To improve the ability to hold things, improve grip strength, and turn at the wrist.
Hold a soft, squeeze ball in the palm of your hand and squeeze it as hard as you can.
Hold this position for a few seconds and release.
Repeat 10-20 times with each hand, at least two or three times a week.
Make a fist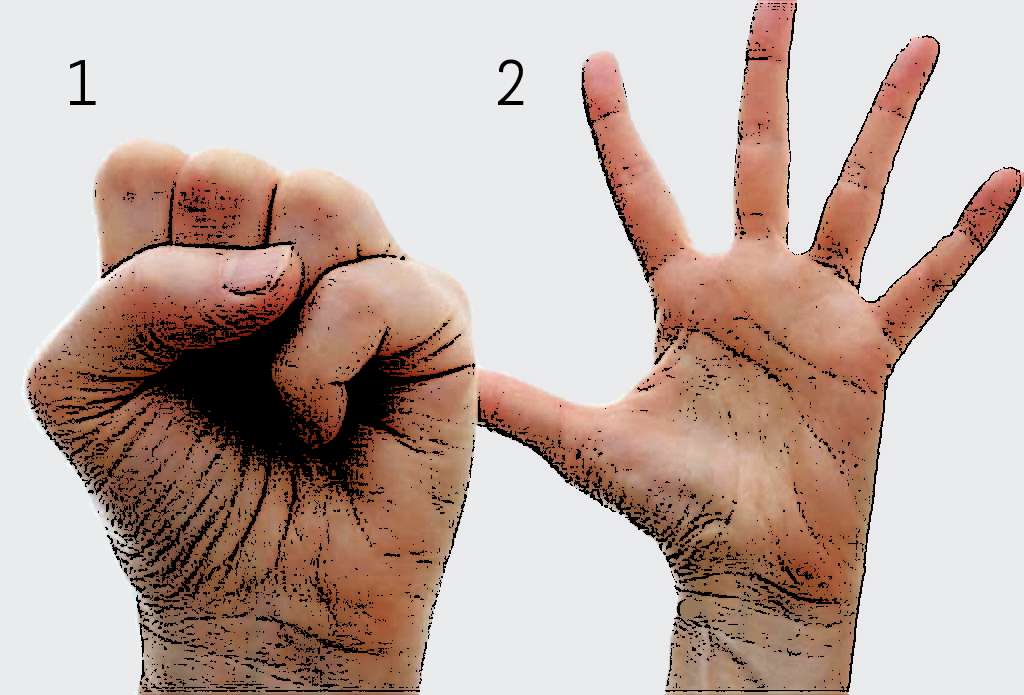 With this exercise, it's important to stretch and squeeze gently and only until you feel tightness.
Start by making a fist with your thumb wrapped across your fingers.
Hold this position for 30-60 seconds.
When you release, focus on spreading your fingers as wide as possible.
Praying position stretch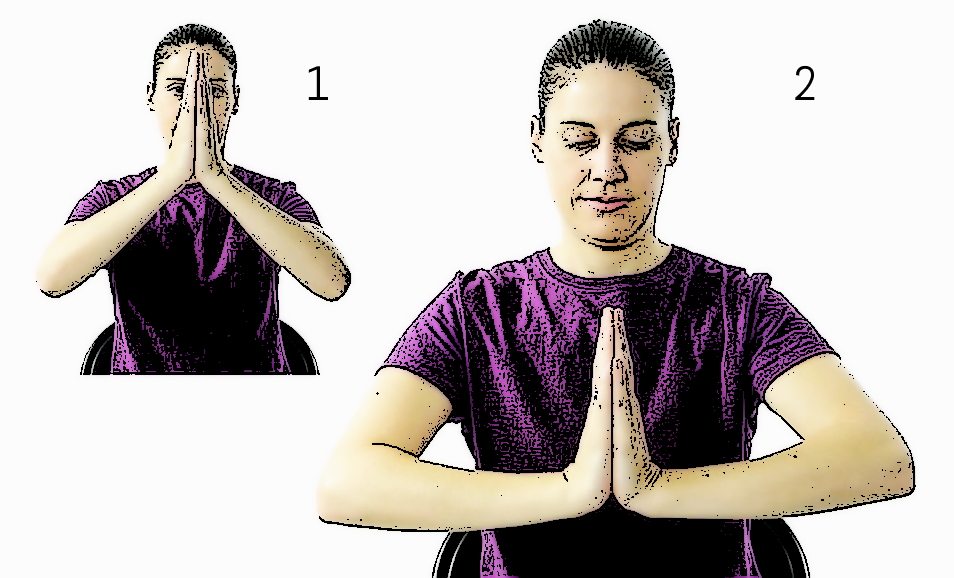 Also called Arm Prayer Stretch, an easy stretch to improve wrist and hand mobility and function.
Place your palms and fingers together in a standard praying position in front of your face.
Slowly lower your wrists until a stretch is felt.
Hold the stretch for 5-10 seconds, then repeat.
Wrist extension and flexion

A gentle motion that improves range of motion in the wrist.
With your arm resting on a table and your hand hanging off, bend the wrist down.
Hold that stretch for 5-10 seconds, then bend wrist upward until stretch is felt.
Hold that stretch for 5-10 seconds, then repeat.
Side-to-side palm rotations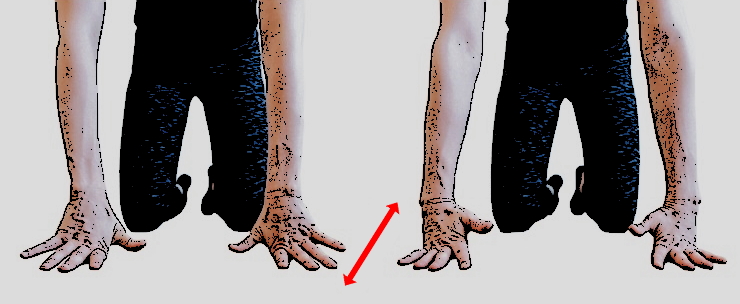 An easy stretch to improve wrist mobility.
Lift the bottom of your palm while pressing into your fingers and top of the palm.
Roll along the knuckles, placing pressure on one knuckle at a time.
Repeat these rotations 20-30 times for each hand.
Thumb stretch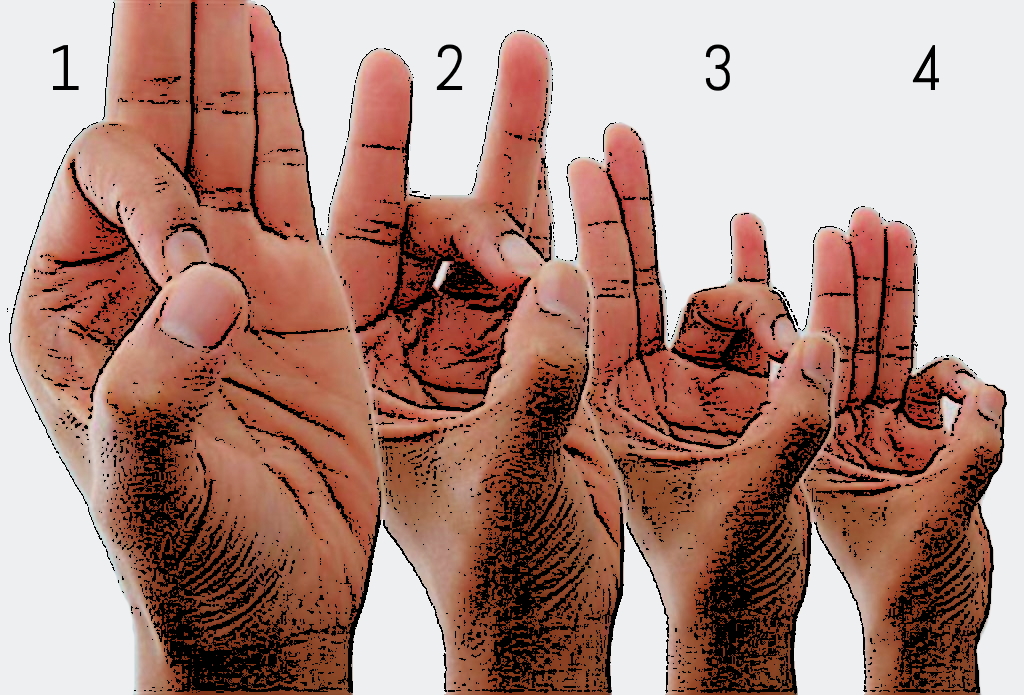 An easy stretch to get your fingers involved in overall hand mobility.
Hold your hand out with your fingers and thumb straight.
Bend your thumb across your palm and use each finger to touch your thumb in succession.
Repeat these rotations 20-30 times for each hand.
The Best Texas Orthopedic Doctors
Have you suffered a significant wrist or hand injury? From the fingertips to the elbow, the Fort Worth Hand Center physicians treat everything from sports injuries and joint replacement to chronic conditions, age-related complications, trauma, and carpal tunnel syndrome. Whether traditional surgery or non-surgical techniques such as wrist and hand physical therapy exercises, our team will thoroughly explain all your options and get you back to your favorite activities. If surgery is the best course of action, our expert orthopedic surgeons are trusted and loved by patients all over Tarrant County, as evident by their reviews. To make an appointment, call 817-877-3277 or complete the form below.
This information is not a substitute for professional medical advice. Prior to starting any new treatment or if you have questions regarding a medical condition, always seek the advice of your doctor or other qualified health provider.
Fort Worth Hand Center serves the DFW area, including Fort Worth, Grand Prairie, Grapevine, Haltom City, Haslet, Hurst, Keller, Kennedale, Lakeside, Lake Worth, Mansfield, Newark, North Richland Hills, Pantego, Pelican Bay, Richland Hills, River Oaks, Saginaw, Sansom Park, Southlake, Trophy Club, Watauga, Westlake, Westover Hills, Westworth Village, White Settlement, Arlington, Azle, Bedford, Benbrook, Blue Mound, Burleson, Colleyville, Crowley, Dallas, Dalworthington Gardens, Edgecliff Village, Euless, Everman, Flower Mound, Forest Hill, and all of North Texas.