Nearly everyone has heard of carpal tunnel syndrome. It is one of the most common hand conditions out there. Its symptoms are of particular concern among those who engage in repetitive or tedious activities with their hands. This can include such as knitters, cashiers, typists, hairdressers, artists, and PC users. However, carpal tunnel symptoms like numbness and tingling in the hand can affect anyone. In addition, your chances are greater if you have broken your wrist or have arthritis.
If you are concerned about your hands, it is important to check with a hand doctor about your carpal tunnel symptoms sooner rather than later. Proper diagnosis can improve chance of recovery and quality of life.
What Are Telltale Carpal Tunnel Symptoms?
Carpal tunnel syndrome affects roughly 4-10 million Americans. It is a painful condition where the median nerve, which runs the length of your arm into the palm of your hand, becomes pinched at the wrist. The median nerve provides feeling to your hand. When it is compressed, a person will experience a variety of symptoms, including:
Numbness and tingling
Pins and needles sensations
Painful burning or shooting pains along the hand, wrist, or forearm
Pain
Muscle cramps
Hand weakness
Morning stiffness in fingers and hands
Difficulty grasping or using one's hand
Hot and cold sensations
People who suffer from carpal tunnel syndrome typically only experience symptoms in the thumb and index, middle, and ring fingers on one hand. But it can affect both hands at the same time in severe cases. At first, carpal tunnel symptoms are mild and typically come and go. Eventually, it can become difficult to perform easy tasks that require using your hands. For example, these tasks include buttoning a shirt, tying shoelaces, bending at the wrist, or gripping a steering wheel. Patients with carpal tunnel may also drop things more easily, simply because they no longer have grip strength.
If left untreated, carpal tunnel syndrome symptoms can escalate to severe hand weakness and lack of coordination.
What Causes Carpal Tunnel Syndrome?
The list of carpal tunnel syndrome causes is lengthy. It is not limited to repetitive hand activities.
Broken, sprained, or fractured wrist — Any trauma or injury to the wrist, especially those that have not healed properly, can create swelling that increases pressure on the median nerve and tendons in the carpal tunnel.
Repetitive hand activities — Repeated use of vibrating hand tools, constant gripping, and repetitive hand motions from jobs or tasks such as sewing, knitting, gardening, painting, typing, carpentry work, and more, may cause carpal tunnel symptoms.
Pregnancy — Carpal tunnel syndrome is extremely common among women compared to men, especially during pregnancy. Researchers aren't completely sure why, but many say hormone-related swelling is the culprit.
Other medical conditions — Other medical conditions can cause carpal tunnel or make its symptoms worse. This includes an overactive pituitary gland, mechanical problems in the wrist joint, thyroid gland issues, cysts or tumors, rheumatoid arthritis, diabetes, obesity, and more.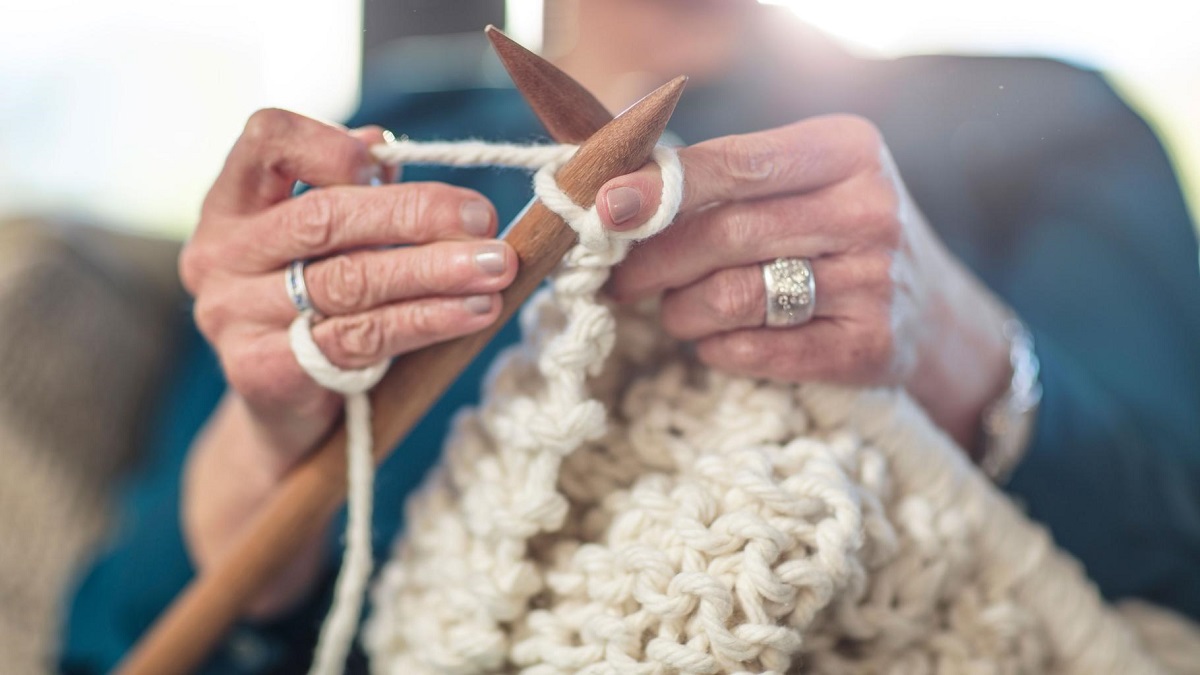 Can Carpal Tunnel Syndrome Go Away on Its Own?
Carpal tunnel syndrome may or may not go away on its own. However, the good news is it's treatable in most cases without requiring surgery. Many people who experience it can go on to lead normal lives with little to no reoccurrence of symptoms. The trick is getting an early diagnosis.
Your hand doctor will perform a thorough examination of your hands, arms, shoulders, and neck to determine if your symptoms are related to daily activities or an underlying disorder. In some cases, your physician may order X-rays, ultrasound, MRI, and other lab tests to check for any other potential abnormalities. From there, treatment is typically conservative at first to see how the patient responds.
1) Medications — Non-steroidal anti-inflammatory drugs keep inflammation low and reduce carpal tunnel symptoms. Your hand doctor may prescribe steroids and cortisone injections in severe cases.
2) Rest — Good old-fashioned rest, including limiting or stopping activities that make your symptoms worse, is an effective treatment option. Using ice packs also helps reduce swelling.
3) Splinting — Splints for the hand and wrist to wear at night and during the day may relieve pressure.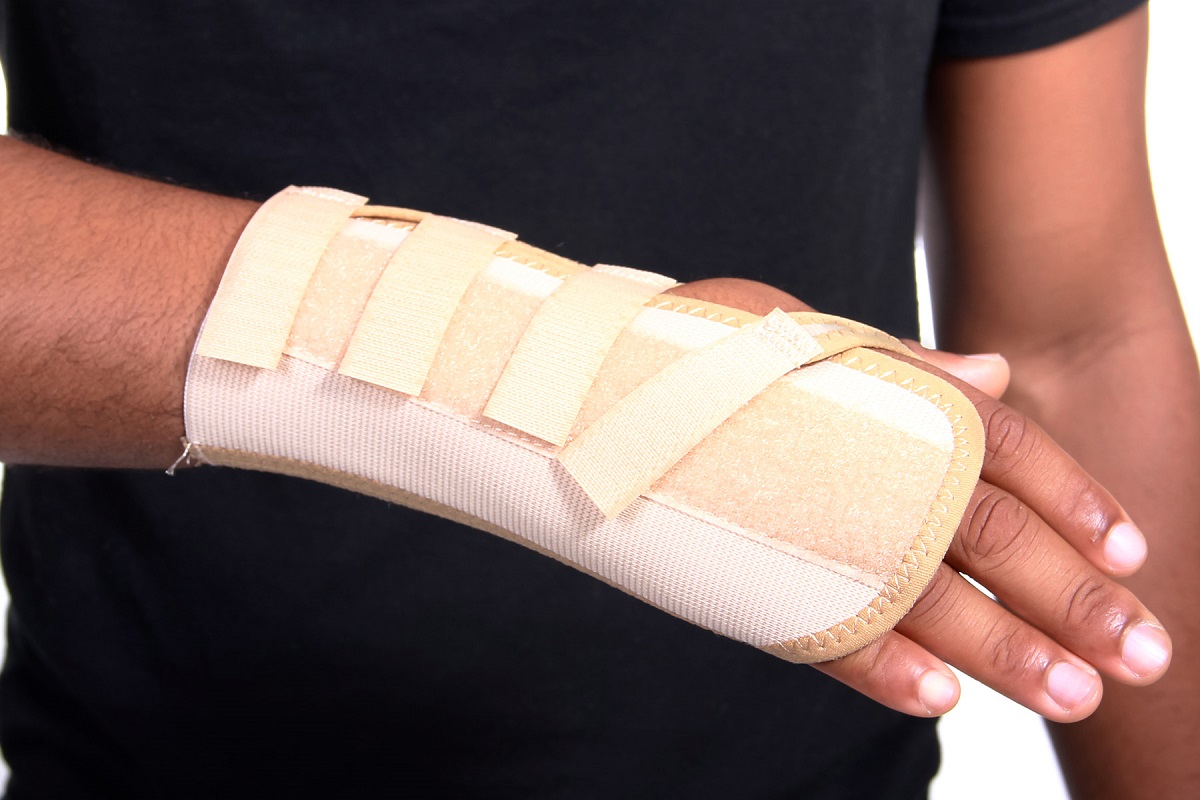 4) Limit Stress on Hand and wrist — Many patients notice relief from their carpal tunnel symptoms when they
sit or stand with good posture
use ergonomic tools to keep their wrist in a neutral or straight position, and
take frequent breaks.
In addition, switching hands during repetitive activities may help limit symptoms.
5) Surgery — Some cases require a surgical procedure. Your orthopedic surgeon will cut the ligaments in your hand to relieve pressure on the median nerve. This hand surgery does not require an overnight hospital stay.
The Best Fort Worth Hand Surgeons
Do you suffer from and wrist and hand pain? Are you worried about whether you have carpal tunnel syndrome? From the fingertips to the elbow, the Fort Worth Hand Center physicians treat everything from sports injuries and joint replacement to chronic conditions, age-related complications, trauma and carpal tunnel syndrome. Whether traditional surgery or non-surgical techniques, our expert hand surgeons in Fort Worth, Texas will thoroughly explain all your options and get you back to your favorite activities. To make an appointment with the best orthopedic practice in Fort Worth call 817-839-3023 or complete the form below.
This information is not a substitute for professional medical advice. Prior to starting any new treatment or if you have questions regarding a medical condition, always seek the advice of your doctor or other qualified health provider.
Fort Worth Hand Center serves the DFW area including Fort Worth, Grand Prairie, Grapevine, Haltom City, Haslet, Hurst, Keller, Kennedale, Lakeside, Lake Worth, Mansfield, Newark, North Richland Hills, Pantego, Pelican Bay, Richland Hills, River Oaks, Saginaw, Sansom Park, Southlake, Trophy Club, Watauga, Westlake, Westover Hills, Westworth Village, White Settlement, Arlington, Azle, Bedford, Benbrook, Blue Mound, Burleson, Colleyville, Crowley, Dallas, Dalworthington Gardens, Edgecliff Village, Euless, Everman, Flower Mound, Forest Hill, and all of North Texas.