Why Are Your Fingers Numb?
Any Fort Worth area resident who suffers from sudden or chronic finger numbness will tell you it is not a pleasant sensation. The condition is characterized by a loss of feeling and even tingling or "pins and needles". As a result, this can make grabbing, holding, climbing, and performing other daily tasks increasingly difficult. Often the cause is because of a specific injury or a problem with nerve function. But it could also be something else entirely.
The good news is that most causes of numbness in fingers are not dangerous. To know for sure and rule out the possibility of something more severe, it's important that you or your loved one visit a North Texas orthopedic doctor for evaluation, diagnosis, and to learn more about available treatment options for any of the following symptoms:
Numbness, tingling, prickling, or burning
Loss of sensation
Impaired function and mobility
Hand and grip weakness
Joint pain
Fatigue
Reduced quality of life
Conditions That Cause Finger Numbness
Finger numbness is a very common musculoskeletal condition that can disappear quickly, such as when we experience a temporary loss of feeling in our fingers and hands from sleeping on one or both arms with the elbow or wrist bent. There's usually a very minor blood flow issue in these situations; shaking our extremities for a few seconds makes everything better. It is when numbness in fingers goes from an occasional nuisance to an everyday sensation, dramatically impairing our ability to perform daily tasks, that we should become concerned.
An injury could cause these symptoms, but the most common reason associated with chronic numbness in fingers is a problem with nerve function. Nerves run throughout your body, especially in extremities such as hands and fingers. Their job is to transmit messages to and from your brain, and if any one of them is compressed, damaged, or irritated, numbness can occur.
There are a variety of conditions, disorders, injuries, and underlying diseases that cause finger numbness. Below are just a few of what can be diagnosed and treated at Fort Worth Hand Center.
1. Carpal Tunnel
Carpal Tunnel Syndrome is a common hand condition where the median nerve becomes pinched at the wrist. In other words, it is a pinched nerve at the wrist. As a result, patients experience numbness in fingers, tingling, and burning or shooting pains along the hand, wrist, or forearm. Most people typically only experience symptoms in the thumb and index, middle, and ring fingers on one hand. But it can affect both hands.
2. Cubital Tunnel Syndrome
This condition happens when the ulnar nerve on the inside of the elbow is injured and becomes inflamed, irritated, or swollen. According to the American Society for Surgery of the Hand, severe cases of CTS can involve hand and grip weakness. Often a person will experience numbness and tingling on the pinky finger side of the hand and on the back of the hand on the pinky side.
3. Fibromyalgia
Patients with this condition experience pain, numbness, and tingling in various parts of their body. Interestingly, people with fibromyalgia are more likely to develop carpal tunnel syndrome.
4. Ganglion Cyst
These are lumps that appear on the tendons or joints of the wrist and hands. They are noncancerous and usually painless. Depending on your specific case there is a likelihood that it could limit your ability to move your wrist. It could also press on a nerve and either cause pain or numbness in fingers.
5. Arthritic Spurs
Researchers estimate that by 2040, roughly 78.4 million adults will have doctor-diagnosed arthritis. If you have arthritis already, it could be progressing to the point where it is causing spurs to form on the carpal bones. As a result, nerves can easily be trapped and compressed, resulting in finger numbness.
6. Peripheral Neuropathy
This refers to damage to a person's peripheral nervous system, whether it be because of diabetes, injuries, excessive alcohol consumption, or something else. Peripheral neuropathy can cause a variety of symptoms depending on the nerves that it affects.
7. Sprains, Strains, and Fractures
A sprain is the partial tearing or overstretching of ligaments. Strains are the overstretching and tearing of muscles and tendons, such as overexerting yourself by lifting heavy weights at the gym with your hands and wrist. Fractures are a fancy term for a broken wrist due to sudden impact or trauma. While these are different injuries, the symptoms are usually the same and include bruising, swelling, weakness, inability to move the wrist, and numbness in fingers.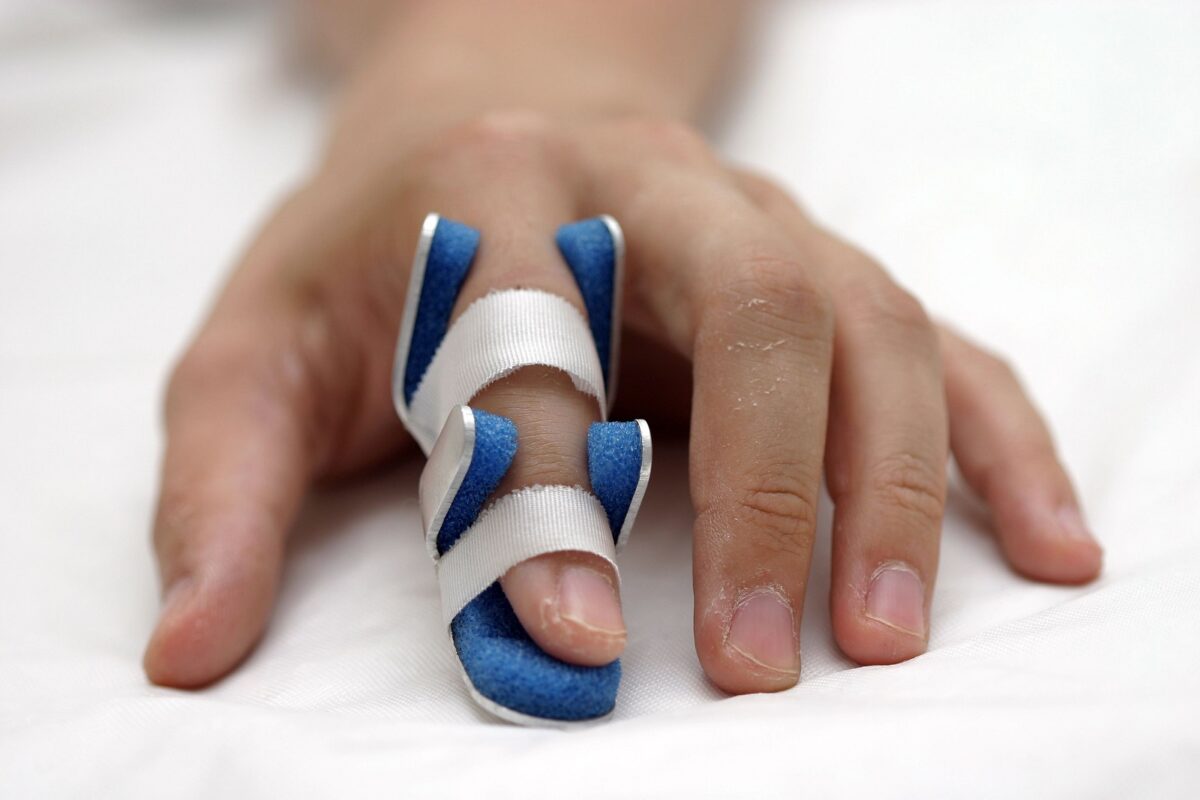 How Do You Relieve Numbness in Fingers?
While some finger numbness may call for scheduling North Texas orthopedic surgery, conservative treatment options are typically explored first. An orthopedic surgeon's job is to get you back to work, school, sports, or other activities quickly and with less pain.
In many cases, non-surgical treatments can provide relief and increase mobility. The North Texas orthopedic doctors at Fort Worth Hand Center take the time to make sure you understand your treatment options, the associated recovery periods, and the role of therapy.
Examples of conservative treatment options include:
Stretching and physical therapy — A steady routine of stretching exercises combined with physical therapy can decrease numbness in fingers, improve flexibility and physical function, and restore muscle strength.
Rest — Limiting or stopping activities that make your symptoms worse. Using ice packs also helps reduce swelling.
Medications — These can be prescribed along with non-steroidal anti-inflammatory drugs to keep inflammation low. Steroids and other medicine may be prescribed in severe cases.
Limit stress on the affected area — Many patients notice relief from their symptoms when they sit or stand with good posture, use ergonomic tools at work, and take frequent breaks. Limiting repetitive activities that aggravate finger numbness has also been known to help limit symptoms.
Alternative therapies — Chiropractic care, acupuncture, and physical therapy are natural, non-invasive approaches to relieving nerve interference, reducing pain, and improving physical function.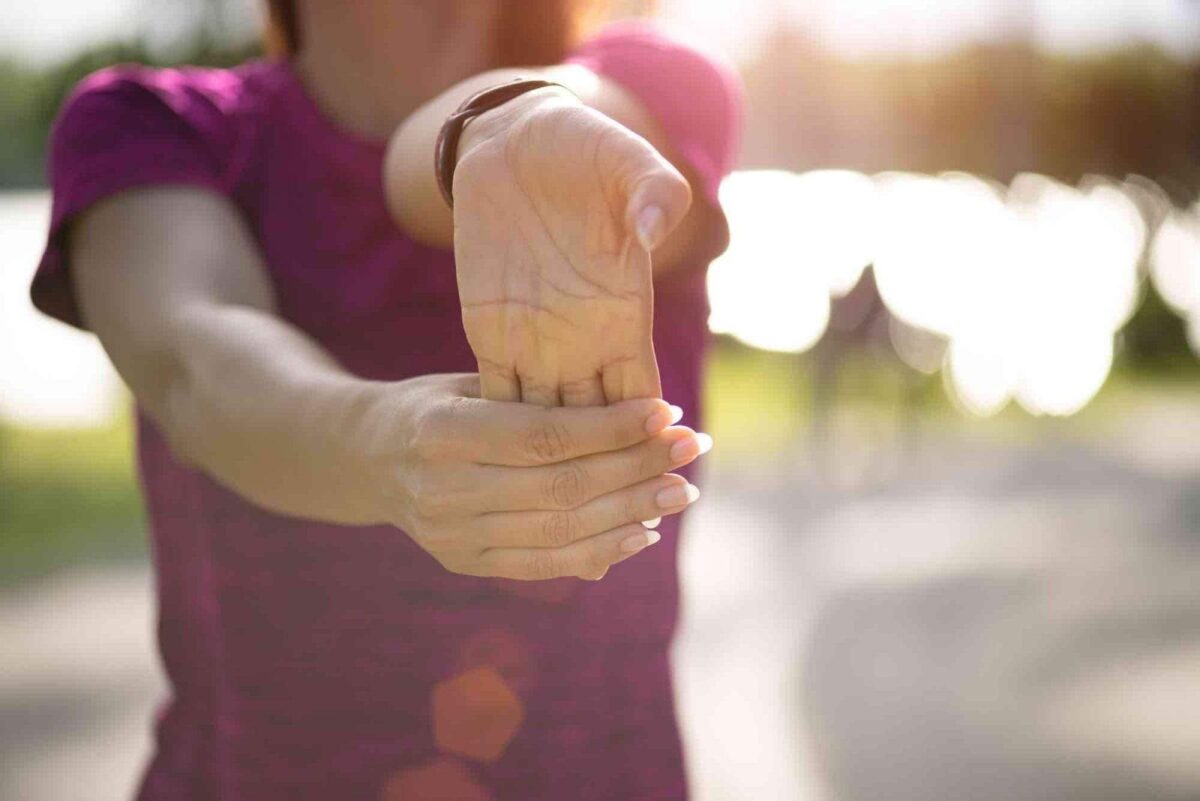 To determine which treatment option is best for you, your orthopedic doctor will want to know your medical history, including any past injuries to the affected area and symptoms.
Best North Texas Orthopedic Surgery Facility
From the fingertips to the elbow, the Fort Worth Hand Center physicians treat everything from sports injuries and joint replacement to chronic conditions, age-related complications, trauma, and carpal tunnel syndrome. Whether traditional surgery or non-surgical techniques, our expert doctors will thoroughly explain all your options and get you back to your favorite activities. If surgery is the best course of action, our expert orthopedic surgeons are trusted and loved by patients all over Tarrant County, as evident by their reviews. To make an appointment, call 817-877-3277 or complete the form below. If surgery is the best course of action, our expert Texas orthopedic surgeons are trusted and loved by patients all over Tarrant County, as evident by their reviews.
This information is not a substitute for professional medical advice. Prior to starting any new treatment or if you have questions regarding a medical condition, always seek the advice of your doctor or other qualified health provider.
Fort Worth Hand Center serves the DFW area, including Fort Worth, Grand Prairie, Grapevine, Haltom City, Haslet, Hurst, Keller, Kennedale, Lakeside, Lake Worth, Mansfield, Newark, North Richland Hills, Pantego, Pelican Bay, Richland Hills, River Oaks, Saginaw, Sansom Park, Southlake, Trophy Club, Watauga, Westlake, Westover Hills, Westworth Village, White Settlement, Arlington, Azle, Bedford, Benbrook, Blue Mound, Burleson, Colleyville, Crowley, Dallas, Dalworthington Gardens, Edgecliff Village, Euless, Everman, Flower Mound, Forest Hill, and all of North Texas.