If you've suffered any hand, finger, or wrist injury that hasn't benefited from physical therapy, medication, or rest, orthopedic hand surgery is your best option. But if you're apprehensive about this next step in recovery, don't be. Many procedures are minimally invasive, meaning hand surgeons use cameras and tiny instruments the size of a pencil to be as precise as possible. There are also different types of hand surgery geared toward relieving a specific symptom, whether it be pain, inflammation, injury, torn nerves or tendons, or deformity.
An orthopedic surgeon's job with any hand surgery is to get you back to work, school, sports, etc., quickly and with less pain. In many cases, hand surgery is preferred over more conservative approaches that hope the injury will heal on its own.
What Will My Hand Surgery Look Like?
The point of hand surgery is to restore hand and finger function. What your hand surgery will entail really depends on the type of issue you are experiencing and the severity. Musculoskeletal pain is the number one reason people visit their doctors each year, and because we use our hands for everything, there are so many ways we can put them at risk. Perhaps you broke your index finger back in high school, and it never healed correctly. Maybe repeated typing at work has left you with arthritis and degenerative weakness in your hands. Or, you were in a car accident, and surgery is recommended now to avoid future complications.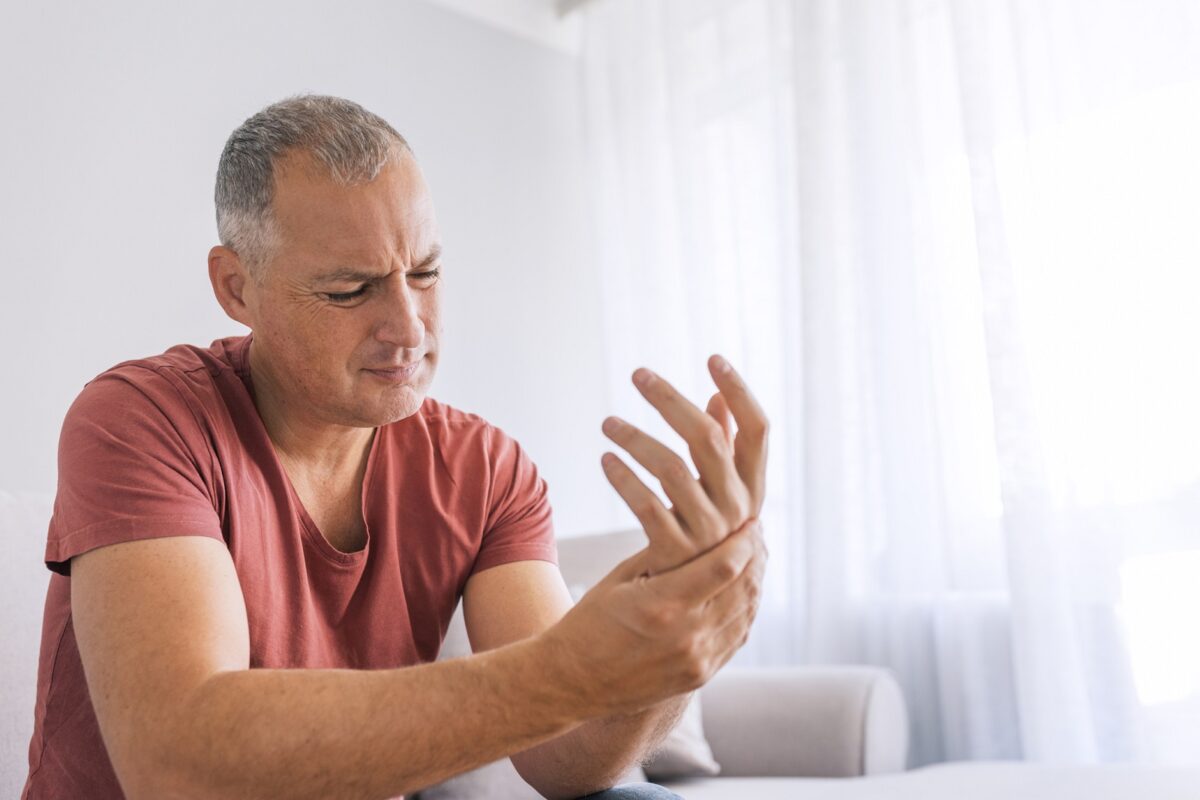 Minimally invasive is the preferred alternative to open, traditional surgeries that require larger tools and longer incisions through the muscle, with an estimated 1.77 million of these procedures performed annually in the U.S. Small tubes are inserted through smaller incisions. Surgeons then rely on video-assisted equipment to visualize and magnify the internal structures, providing a more accurate assessment of the internal damage and surgical precision.  
Although minimally invasive, hand surgery still requires anesthetics, and the procedure is performed in a hospital operating room or outpatient surgical suite. But in most cases, patients can return home the same day as their appointment.
Different types of hand surgery can treat any of the following conditions:
Torn tendons and ligaments
Fractures and dislocations
Scarring or tissue overgrowth
Injuries that have caused deformities
Bone spurs
Arthritis
Infection
Impingements
What Are the Types of Hand Surgery?
Below are the top 7 common hand surgery options:
1. Carpal Tunnel Surgery
Carpal tunnel syndrome is characterized by persistent numbness, tingling, and painful shooting pains along your hand, wrist, and forearm. Swelling around the wrist puts pressure on the median nerve and tendons, and it is not uncommon for this condition to lead to hand surgery. In fact, there are more than 400,000 of these procedures per year. With surgery, more space is created for the median nerve inside the carpal tunnel.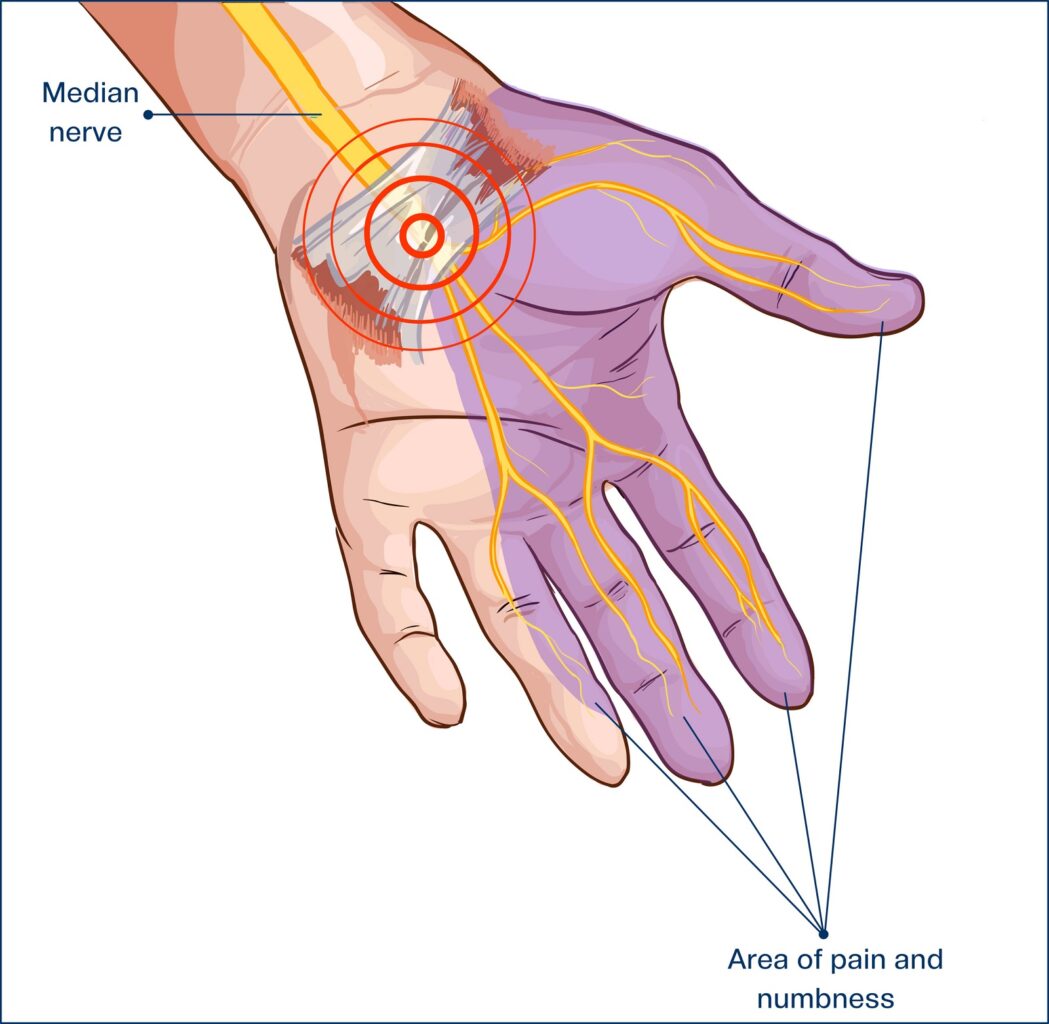 2. Tendon Repair
Tendons are the fibrous connective tissue that attaches muscle to bone, and most of the injuries related to this are from trauma or infection. In most cases, tendon repair surgery should take place within a few days after the injury to promote faster healing and avoid potential scarring that limits range of motion. Repairs done several weeks after the injury may include tendon grafts or another more complex procedure. 
3. Joint Replacement Surgery
Joint replacement surgery is necessary when a joint has been destroyed beyond repair by arthritis. Your surgeon will replace the joint with an artificial one made from metal, plastic, or silicone rubber. While this may sound like an invasive hand surgery with larger incisions, it is not. Arthroplasty surgeons calls for smaller incisions and less soft tissue trauma, leading to quicker procedures and recovery time.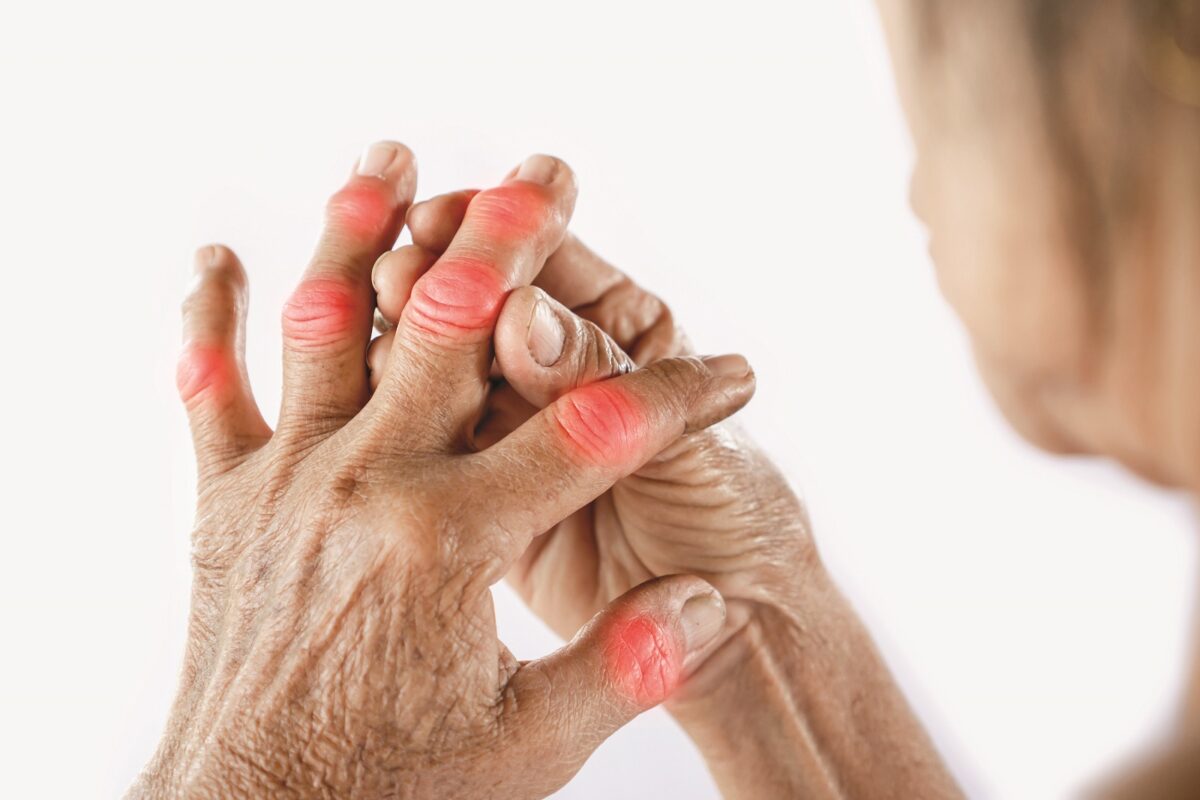 4. Dupuytren's Contracture Surgery
Dupuytren's disease is a deformity that develops over time and affects a layer of tissue that lies under the skin of your palm. With this disease, tissue forms under the skin and causes one or more fingers to move into a bent position. The exact cause of this deformity is not known, but it's believed to be hereditary. Either way, corrective surgery releases these knots or bands to restore movement.
5. Nerve Repair
Depending on your specific hand injury (crush injury, vehicle accident, overstretched finger, illness, etc.), you could have experienced nerve damage to the ulnar nerve, median nerve, or radial nerve. Any of these can result in a loss of feeling or inability to move the hand. Some nerve injuries heal on their own, but when they don't, they can be corrected through surgery. If a nerve has been severed, a surgeon can reattach it or perform a nerve graft.
6. De Quervain's Tendinosis Surgery
Tendinitis is tenderness and pain in the affected joint area due to inflammation or irritation of the tendon. As a result, the tendons can't move smoothly and lead to intense pain when gripping or making turning movements with the hand and wrist. This surgical procedure creates more room for the affected tendons by enlarging the area.
7. Closed Reduction and Fixation
This is a very simple and minimally invasive procedure that safely realigns broken bones in the hand or fingers. The bones are then held in place or immobilized with wires, splints, or rods while it heals.
Choose the Best Orthopedics for Your Hand Surgery
There are numerous advantages to choosing minimally invasive hand surgery as opposed to more traditional methods. It's a shorter and more precise procedure that requires smaller incisions and can lead to a faster recovery with less post-operative pain. There's also less damage, less scarring, and the ability to view difficult areas of the joint to understand better where the injury is emanating from. The bottom line is that the Fort Worth Hand Center is the place to go for conventional or surgical needs. Our physicians treat everything from sports injuries and joint replacement to chronic conditions, age-related complications, trauma, and carpal tunnel syndrome.
Whether traditional surgery is needed, or non-surgical techniques will work instead, our expert doctors will thoroughly explain all your options and get you back to your favorite activities. To make an appointment for orthopedic hand surgery with the best hand surgeons in Fort Worth, call 817-877-3277 or complete the form below.
This information is not a substitute for professional medical advice.Prior to starting any new treatment or if you have questions regarding a medical condition, always seek the advice of your doctor or other qualified health provider.
Fort Worth Hand Center serves the DFW area, including Flower Mound, Forest Hill, Fort Worth, Grand Prairie, Grapevine, Haltom City, Haslet, Hurst, Keller, Kennedale, Lakeside, Lake Worth, Mansfield, Newark, North Richland Hills, Pantego, Pelican Bay, Richland Hills, River Oaks, Saginaw, Sansom Park, Southlake, Trophy Club, Watauga, Westlake, Westover Hills, Westworth Village, White Settlement, Arlington, Azle, Bedford, Benbrook, Blue Mound, Burleson, Colleyville, Crowley, Dallas, Dalworthington Gardens, Edgecliff Village, Euless, Everman, and all of North Texas.