Donald doesn't feel like he's different than any other employee with hand pain. He first noticed the problem a few years ago after putting in long hours for an extensive project at work. It started with the occasional cramp and then moved to annoying pins and needles feeling in both hands. But the pain wasn't there all the time. It also wasn't excruciating—just something he figured he'd have to live with. He started treating it on his own with pain killers, over-the-counter anti-inflammatory drugs, and more breaks from typing on his laptop. As a result, he didn't think his hand pain was worth bothering a doctor, nor did he think he could communicate that pain if he did schedule an appointment.
What many people like Donald don't realize is that hand pain—whether chronic or occasional, mild, or excruciating—isn't something they have to live with. Orthopedic issues (arthritis, sprains, strains, etc.) are among the top five reasons people visit their primary doctors each year. This is true even if they think their pain and limited range of motion will improve with time. Helping doctors understand your hand pain contributes to determining treatment options and if recommendation to a hand specialist is needed.
Are You Experiencing These Common Types of Hand Pain?
Pain in your fingers, hands, and wrists
Limited range of motion
Joint stiffness
Weakness when gripping objects with one or both hands
Numbness
Pain from deformities
Swelling, burning, or tingling sensations
Sprains, strains, fractures
What Does Your Hand Pain Feel Like?
Your family doctor can help with many bone, muscle, or joint pain issues. However a hand doctor, formally known as an orthopedic surgeon, specializes in preventing, diagnosing, and treating disorders of the bones, joints, ligaments, tendons, cartilage, connective tissues, and muscles. This includes treating acute and traumatic injuries, managing chronic pain, and diagnosing diseases that can affect your quality of life.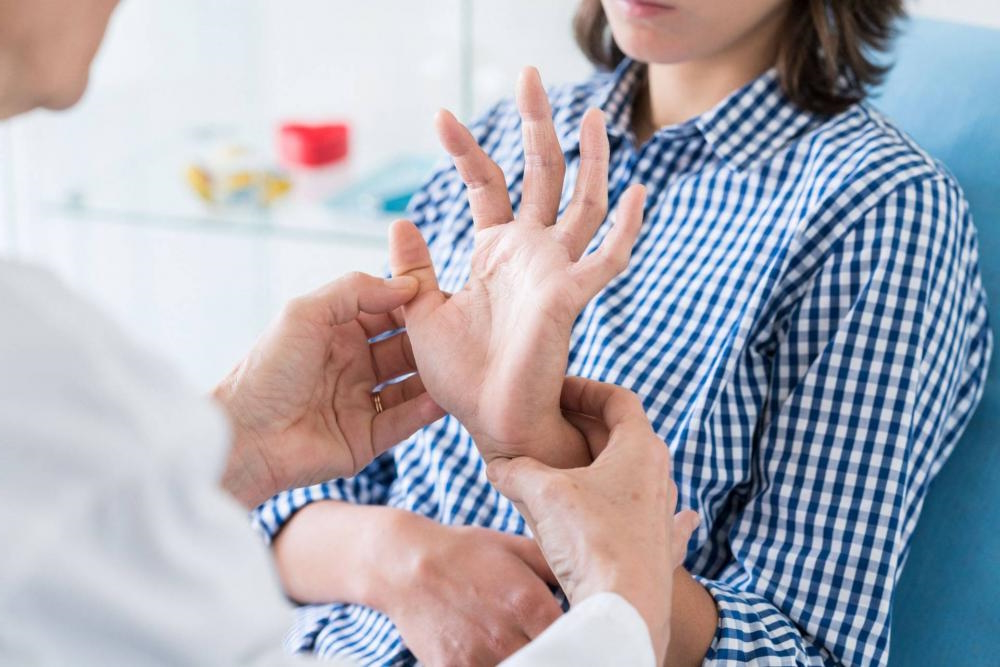 With that said, any family doctor or specialist you visit will need to know the full extent of your hand pain. Many patients who visit our orthopedic surgeons in Fort Worth are here for sprains, strains, fractures, torn ligaments, etc. Others are here for more chronic conditions (osteoarthritis, rheumatoid arthritis, repetitive strain, degenerative diseases, tendonitis, etc.). Their level of hand pain can fall anywhere on the map. It is imperative that anyone who has persistent pain seeks an evaluation sooner rather than later and describes their hand pain accurately.
A pain scale is a simple way of rating or quantifying your pain so that your pain is taken seriously when you visit the doctor. Using this scale will help determine if your hand pain is improving or getting worse and point to which activities could be responsible for those changes.
The most common pain scale is a numerical scale from 0 to 10. An example of a hand pain scale is below:
HAND PAIN SCALE
0. NO PAIN — You may not be experiencing any hand pain, in which case, your treatment options may simply be a "do nothing" or "wait and see" approach. But that doesn't mean you don't have a problem, especially if your hand pain comes and goes. Also, if you broke your hand, it could be numb rather than painful. Your fingers could be tingling or swollen, but not necessarily painful. Deformities also aren't always painful.
1. MILD — Some injuries or chronic conditions start off very mild with barely noticeable sensations, stiffness, or pain. In many situations, hand pain can get to the point where you don't even think about or notice it—even though it's clearly there. Being upfront with your doctor by explaining your mild hand pain correctly will go a long way in helping them determine potential next steps.
2. MINOR — With this pain level, you may not notice anything is wrong most of the time. But when there is a flare-up, the pain can range from annoying to stronger twinges. It may also make performing basic everyday tasks like brushing your teeth, tying your shoes, or grabbing the milk carton out of the refrigerator slightly painful.
3. UNCOMFORTABLE — At this stage, your hand pain is not only noticeable but also distracting. Your workday is affected, and you're less willing to perform everyday tasks because the pain is just bothersome enough. This doesn't mean you can't get used to it, so you may just "push through" the pain.
4. MODERATE — With moderate pain, it's best to describe it as hand pain that can't be ignored for more than a few minutes at a time. You can still manage to work and participate in activities, but you're having difficulty concentrating unless you are deeply involved in a specific activity.
5. DISTRACTING — There is only a slight difference between moderate and distracting pain, with the biggest difference being that you must use extra effort to not think about the pain you're experiencing. Pain is about all you can think about in almost every situation, though it is not anywhere near excruciating.
6. DISTRESSING — At this pain level, you're beginning to worry that something is definitely wrong and needs to be looked at by a hand doctor. Your hand pain interferes with normal daily activities, you can't concentrate, and you may find it difficult to sleep.
7. SEVERE — This is characterized by pain that dominates your senses and limits your ability to perform activities. You cannot sleep consistently with this level of hand pain, which often wakes you up several times throughout the night. It takes great effort to do even the most basic of tasks.
8. INTENSE — Physical activity is severely limited, to the point where you don't want to do anything that would remotely cause additional pain. Being able to speak and explain your hand pain is also difficult and requires great effort.
9. EXCRUCIATING — This is the type of hand pain that brings you to tears. Perhaps you broke your hand or fell awkwardly and tore a ligament. People who are in excruciating pain cry and moan uncontrollably as they search for any form of relief from the pain.
10. UNSPEAKABLE — Very few people ever reach this level of the pain scale without seeking some form of medical intervention from a hand doctor. At this stage, a person would be bedridden and possibly delirious.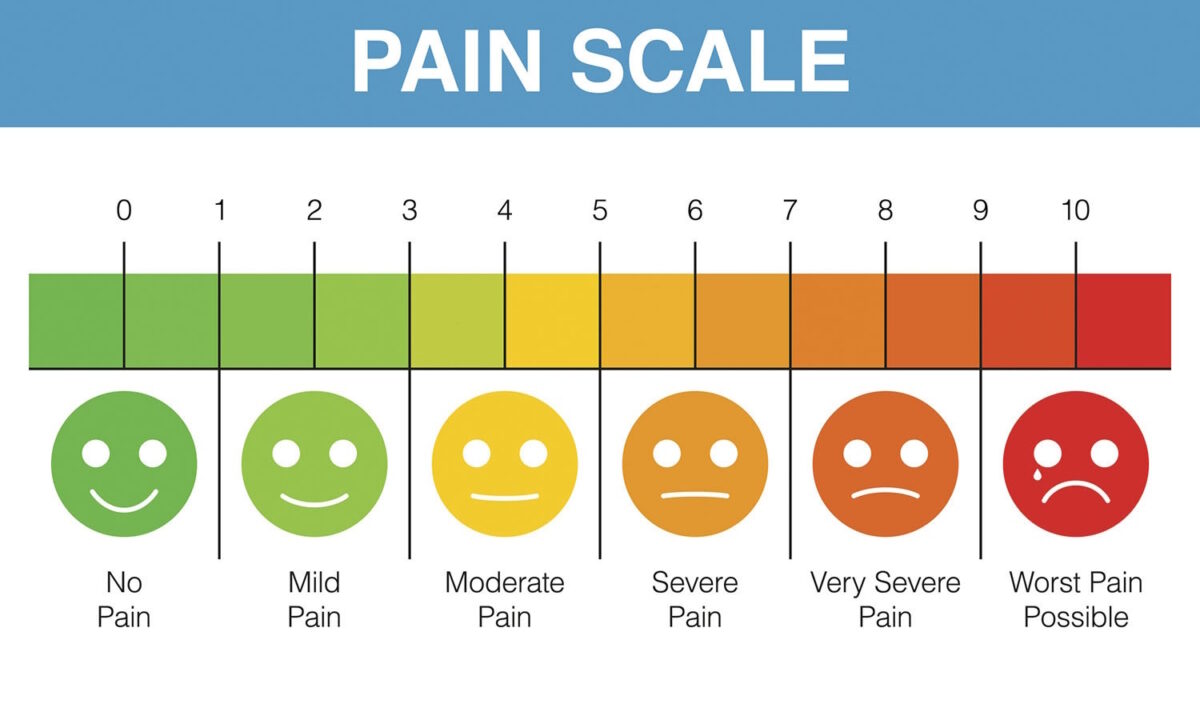 Pitfalls with Communicating Hand Pain
It is very important that when your doctor asks you to rate your hand pain on a scale of 0 to 10, with 10 being the worst, that you are as accurate as possible and resist the temptation to embellish. All too often, people who are experiencing hand pain will overstate their pain level. This generally happens in one of two ways:
Saying your pain is a 12 on a scale of 0 to 10 — While you may simply be trying to convey the severity of your pain, the doctor hears exaggeration and may not be able to manage your pain appropriately.
Smiling and conversing with your doctor while at the same time suggesting that your pain level is a 10. If you can have a normal conversation, your hand pain is not a 10.
Miscommunicating severely limits your doctor's ability to appropriately manage your pain.
The bottom line is that many of us ignore pain and chalk it up to something that will go away on its own. Then there are others who overstate their pain. Perhaps you broke your index finger back in high school, and it never healed correctly. Or repeated typing at work has left you with arthritis and degenerative weakness in your hands. Visiting hand doctors, helping them understand your hand pain, can get you back to living the life you deserve quickly and in the least invasive ways possible.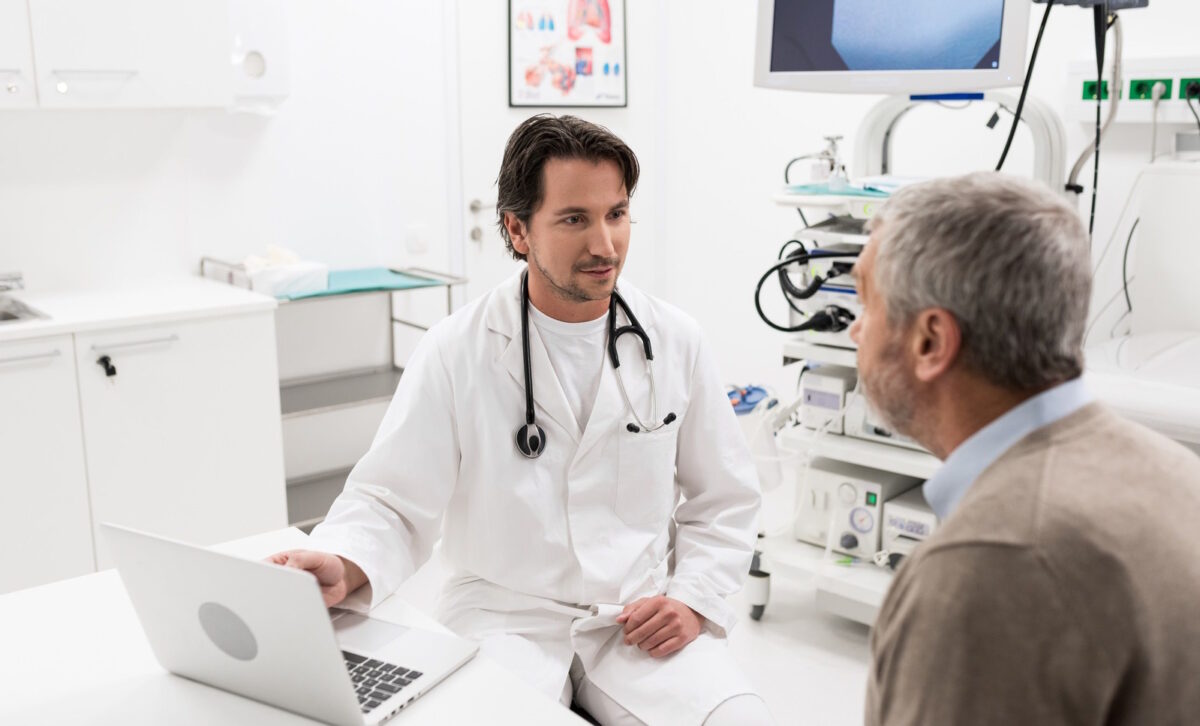 Our Fort Worth Orthopedic Doctors Treat Hand Pain
We've all experienced hand pain at one point in our lives. After all, we use our hands, fingers, wrists, and forearms for everything. And at some point, an injury or other issue can make performing daily tasks difficult, if not impossible. The trick is knowing when to seek help. There are still so many who wait too long to seek help or don't take their situation seriously. They think their pain and limited range of motion will improve with time, and this may or may not be the case.
Do you suffer from hand pain and don't know where to turn? It's important to seek help from the right medical team of professionals that can guide you on your next steps to improving and/or eliminating your hand pain. The best orthopedic surgeons in Fort Worth are at Fort Worth Hand Center, and they're ready to help you today. To schedule an appointment, call 817-877-3277 or complete the form below. Everyone is welcome at Fort Worth Hand Center!
Prior to starting any new treatment or if you have questions regarding a medical condition, always seek the advice of your doctor or other qualified health provider. This information is not a substitute for professional medical advice.
Fort Worth Hand Center serves the DFW area, including Flower Mound, Forest Hill, Fort Worth, Grand Prairie, Grapevine, Haltom City, Haslet, Hurst, Keller, Kennedale, Lakeside, Lake Worth, Mansfield, Newark, North Richland Hills, Pantego, Pelican Bay, Richland Hills, River Oaks, Saginaw, Sansom Park, Southlake, Trophy Club, Watauga, Westlake, Westover Hills, Westworth Village, White Settlement, Arlington, Azle, Bedford, Benbrook, Blue Mound, Burleson, Colleyville, Crowley, Dallas, Dalworthington Gardens, Edgecliff Village, Euless, Everman, and all of North Texas.