Jonathan's carpal tunnel syndrome symptoms come and go. And for the most part, the pins and needles sensations in his hand and uncomfortable morning stiffness don't stop him from performing daily tasks. But for reasons he can't explain, the pain he does experience is worse in cold weather. Just last February, the pain was so unbearable that he was forced to take a week off from work. The year before, he could barely tie his shoelaces—even though his routine wasn't different from other times of the year. When spring and summer finally hit, the pain was back to being an occasional annoyance.
Jonathan is one of roughly 4-10 million Americans who suffer from carpal tunnel syndrome. And needless to say, he doesn't look forward to winter. But is what he's experiencing an isolated case? Does cold weather really impact carpal tunnel? Those who have it and other musculoskeletal pain will tell you it can, and the reasons why aren't surprising.
Are These Symptoms Worse for You in Cold Weather?
Painful burning or shooting pains along the hand, wrist, or forearm
Pins and needles sensations
Swollen feeling in the fingers
Morning stiffness in fingers and hands
Difficulty grasping or using one's hand
Hot and cold sensations
Difficulty bending at the wrist
Pain or numbness that is worse at night, interrupting sleep
Lack of hand and finger coordination
Carpal Tunnel Syndrome and Cold Weather: Why They Are Connected
November and December are a time of celebration—a time to be with family and enjoy the holidays. But when you have carpal tunnel syndrome, these months and the first part of the new year can also bring a sense of dread. Carpal tunnel is a painful and common hand condition where the median nerve, which runs the length of your arm into the palm of your hand and provides feeling to your hand, becomes pinched at the wrist.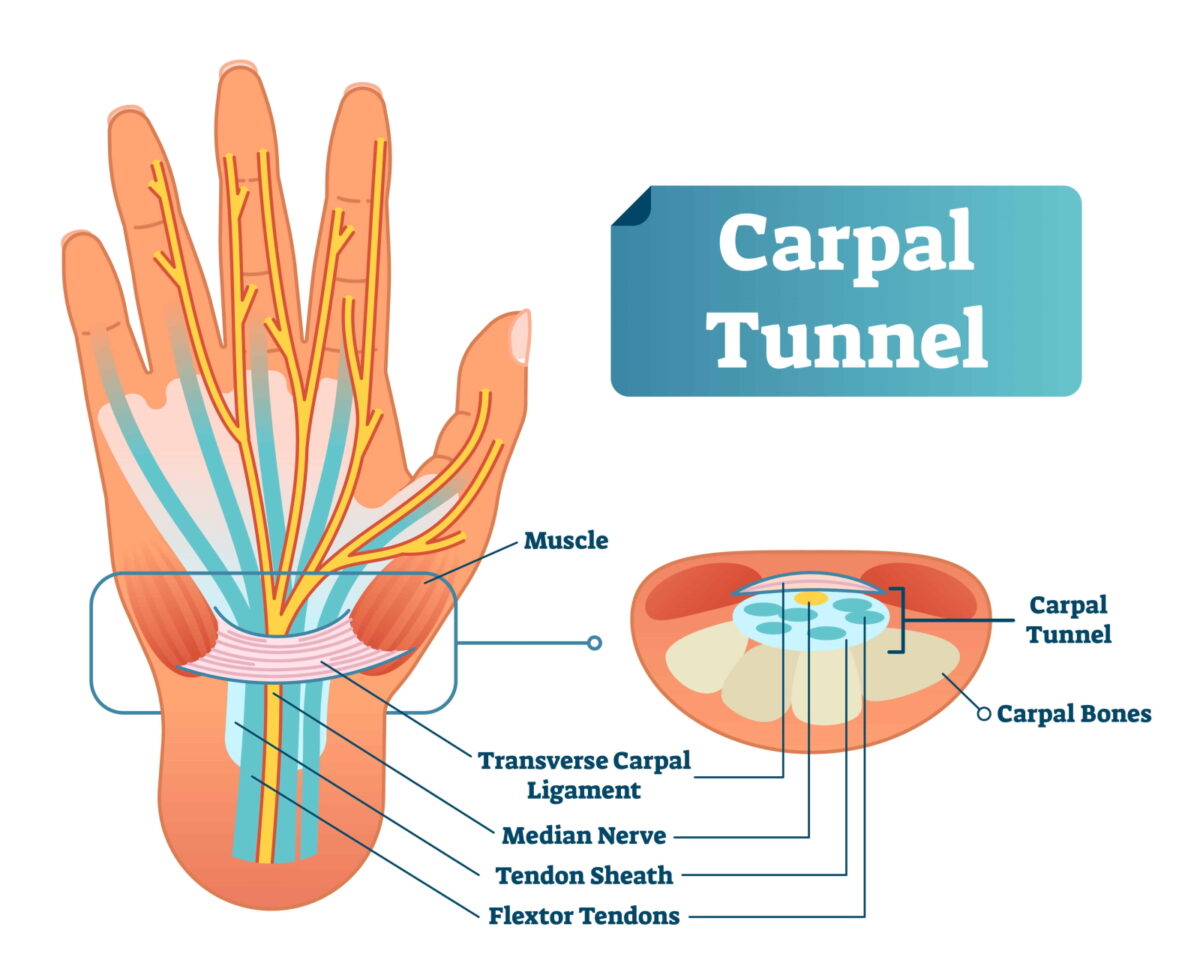 This usually happens because of repetitive hand activities such as knitting, gardening, typing on a computer, sports activities, and more. But it can also be because of genetics, lifestyle, and injury. Perhaps you're like Jonathan in that what you're experiencing now is just a mild annoyance where you find yourself "shaking out" the numbness and tingling or giving your hands and fingers a break for a few hours. But you could also be one of the many patients we see who suffer debilitating pain.
With advanced stages, you may struggle to tie shoelaces, grip a steering wheel, open a jar of tomato sauce, or even button a shirt. In these situations, it's common to be referred to an orthopedic surgeon for further evaluation.
But why does cold weather appear to make those symptoms worse?
There aren't many conclusive studies on the effects of cold weather on carpal tunnel and other joint pain. According to WebMD, one survey of 200 people with knee osteoarthritis found that every 10-degree drop in temperature—as well as low barometric pressure—corresponded to a rise in arthritis pain. At the same time, another study that matched medical records to local weather reports didn't see any link between cold weather and joint pain.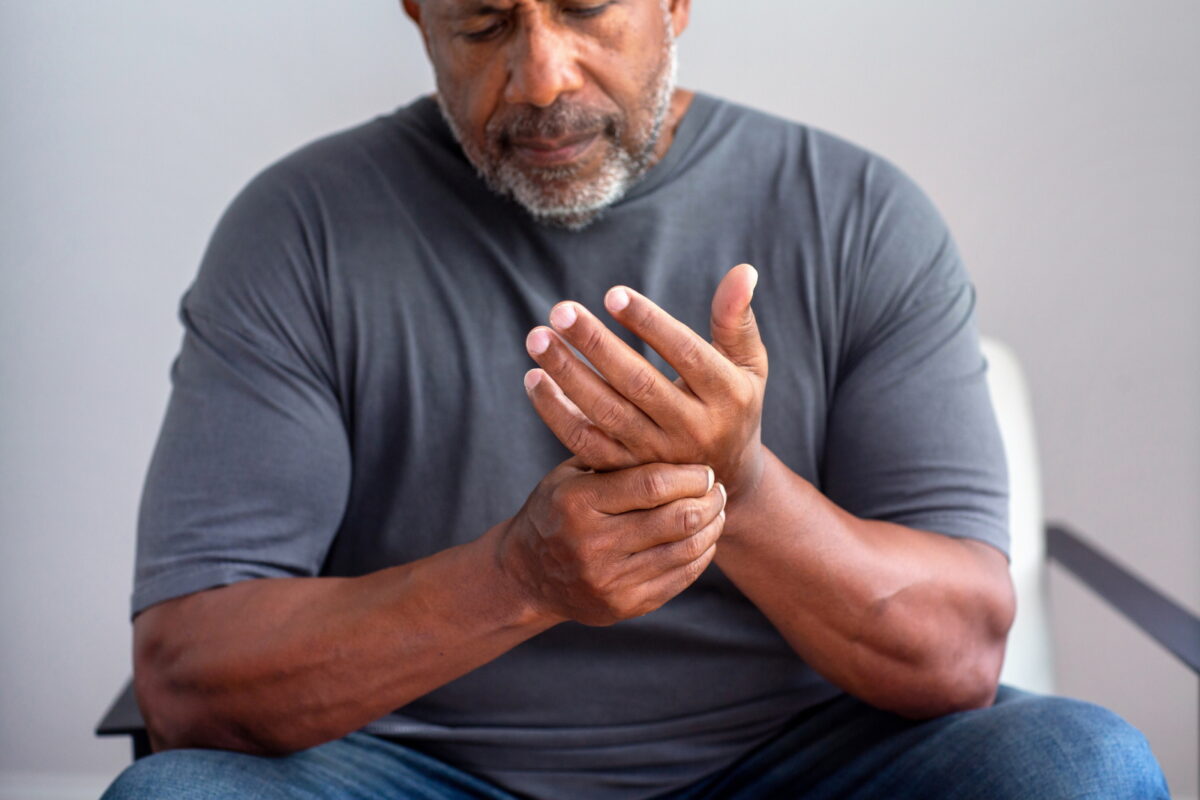 Clearly, not everyone reacts to weather changes the same. But there's no denying that chronic stiffness, aches, and various other musculoskeletal pain and flare-ups can be associated with falling temperatures. Just ask anyone with joint pain.
5 Reasons Why Carpal Tunnel Syndrome Is Worse in Cold Weather
1. Cold temperatures restrict blood flow
Blood vessels become narrower when your body is cold. As a result, your heart has to work harder to pump blood, which may or may not reach your hands and wrists and, consequently, can make carpal tunnel syndrome, arthritis, and other joint pain worse.
2. Thickening of joint fluid
All of us have synovial fluid between our joints that acts as a cushion for the ends of bones and allows joints to move freely. Synovial fluid can thicken in cold weather, impeding its ability to flow freely. As a result, your hands and fingers can become stiff and swollen, leading to pain and limited range of motion.
3. Barometric pressure
Another reason for increased carpal tunnel syndrome pain is that barometric pressure or atmospheric pressure can increase significantly in cold weather. As the air pressure around you increases, the muscle tissues in your wrist can expand and place more pressure on the median nerve.
4. Nerve sensitivity
Cold weather causes the body to limit blood circulation to the hands and feet to preserve the body's core temperature. This can naturally lead to increased nerve sensitivity and joint pain, which can be worse for those with current or past joint injuries and inflammation issues.
5. Inactivity
Bodies in motion are meant to stay in motion, and even people who experience carpal tunnel syndrome symptoms benefit from stretching, exercise, and just general mobility. But as much as we'd all like to stay active in colder months, many people prefer to stay indoors and, as a result, are less active. Too much inactivity limits blood flow throughout the body and can worsen joint pain.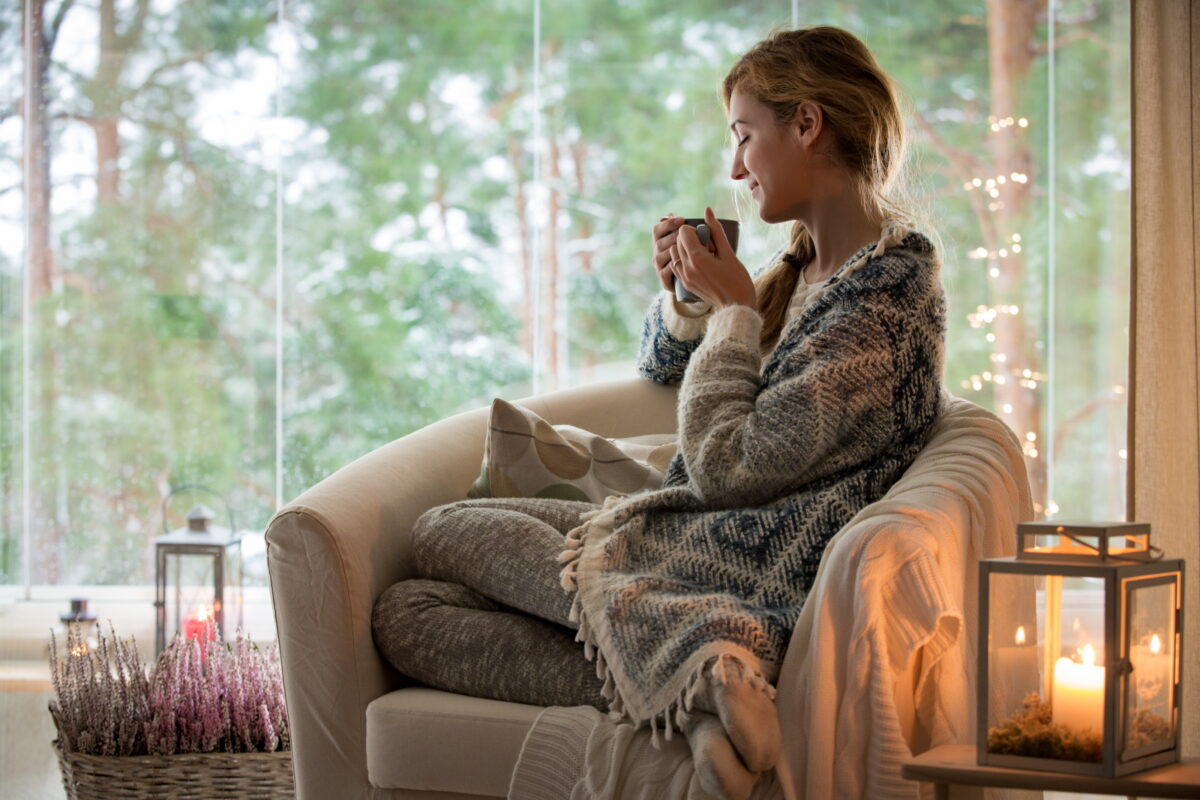 How to Improve Carpal Tunnel Symptoms in Cold Weather
While cold weather and general temperature changes affect everyone differently or not at all, there's no denying that cold weather impacts joints, causes weakness, and leads to general pain. This is especially true for people like Jonathan who live with carpal tunnel syndrome. The bottom line is that you can't stop the temperature from changing, but there are things you can do to limit the pain you may experience.
Wear gloves or mittens to keep your hands and wrist warm
Wear a wrist brace for added stability and pain management in colder months
Avoid tight clothing
Use ergonomic equipment while at work to limit pain
Keep moving and exercise
Properly warm up and cool down before and after workouts to keep muscles and joints loose
Stretch your hands, fingers, and wrists to improve circulation and range of motion
Manage swelling
Use over-the-counter pain medication
Visit with an orthopedic surgeon for additional options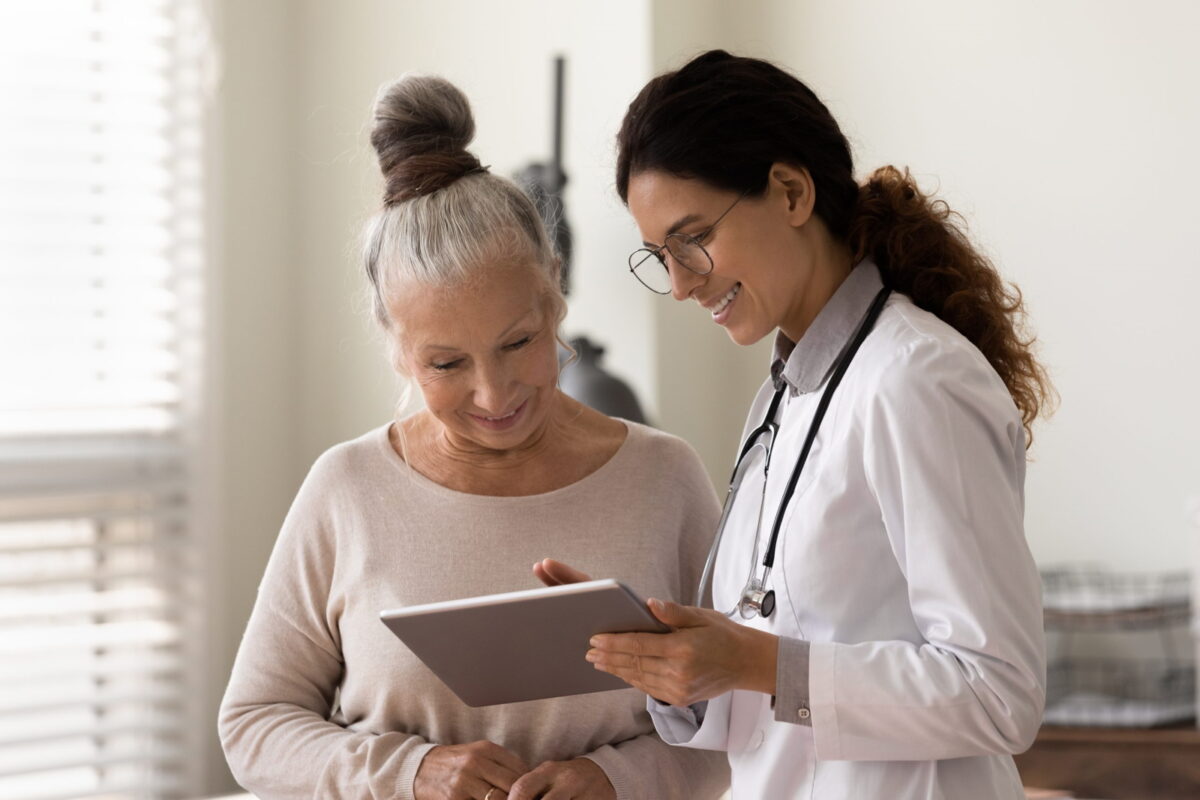 Call Fort Worth Hand Center for Carpal Tunnel Syndrome Help
If you suffer from carpal tunnel syndrome, the increase in symptoms and pain can become debilitating in cold weather. The good news is that the best orthopedic surgeons in Fort Worth are at the Fort Worth Hand Center.  Carpal tunnel syndrome is one of the more common hand conditions we see, and we take pride in offering a variety of treatment options to help our patients get back to the life they deserve to live.
From the fingertips to the elbow, the Fort Worth Hand Center physicians treat everything from sports injuries and joint replacement to chronic conditions, age-related complications, trauma, carpal tunnel syndrome, and ganglion cyst of the wrist. If surgery is the best course of action for your carpal tunnel syndrome, our expert orthopedic surgeons are trusted and loved by patients all over Tarrant County, as evident by their reviews.
Everyone is welcome at Fort Worth Hand Center! To make an appointment, call 817-877-3277 or complete the form below.
Prior to starting any new treatment or if you have questions regarding a medical condition, always seek the advice of your doctor or other qualified health provider. This information is not a substitute for professional medical advice.
Fort Worth Hand Center serves the DFW area, including Fort Worth, Grand Prairie, Grapevine, Haltom City, Haslet, Hurst, Keller, Kennedale, Lakeside, Lake Worth, Mansfield, Newark, North Richland Hills, Pantego, Pelican Bay, Richland Hills, River Oaks, Saginaw, Sansom Park, Southlake, Trophy Club, Watauga, Westlake, Westover Hills, Westworth Village, White Settlement, Arlington, Azle, Bedford, Benbrook, Blue Mound, Burleson, Colleyville, Crowley, Dallas, Dalworthington Gardens, Edgecliff Village, Euless, Everman, Flower Mound, Forest Hill, and all of North Texas.