We use our hands and wrists for so much in everyday life. As a result, it can be very painful, challenging, and frustrating when we lose any of that function because of an injury. This includes something as simple as a sprained wrist. All we want to do is figure out what the best treatment options are so that we can get back to what we enjoy doing most. A common problem, however, is knowing exactly what you should and shouldn't do for a sprained wrist.
The healing period for a sprained wrist varies from patient to patient, depending on the severity of the injury. But the good news is that it is an easily treatable condition provided that you follow the proper recovery process. If left untreated or you don't follow your orthopedic doctor's instructions, healing time will certainly be limited.
Are You Experiencing These Sprained Wrist Symptoms?
Pain, swelling, and occasional bruising
Limited mobility (can't twist or bend the wrist)
Difficulty making a fist or gripping objects
General stiffness or weakness
Clicking, popping, or tearing sounds
The injury is warm to the touch
How Do I Know if I Have a Sprained Wrist or a Broken Wrist?
Wrist injuries are common and usually the result of a specific event. Maybe you slipped and fell at the grocery store and tore a ligament when you fell forward onto your outstretched hand. Perhaps you fractured your wrist while playing football, or you tweaked your wrist while moving furniture around. Your wrist pain could also be because you lifted too heavy at the gym yesterday. These are all specific causes you can point to for why you're in pain.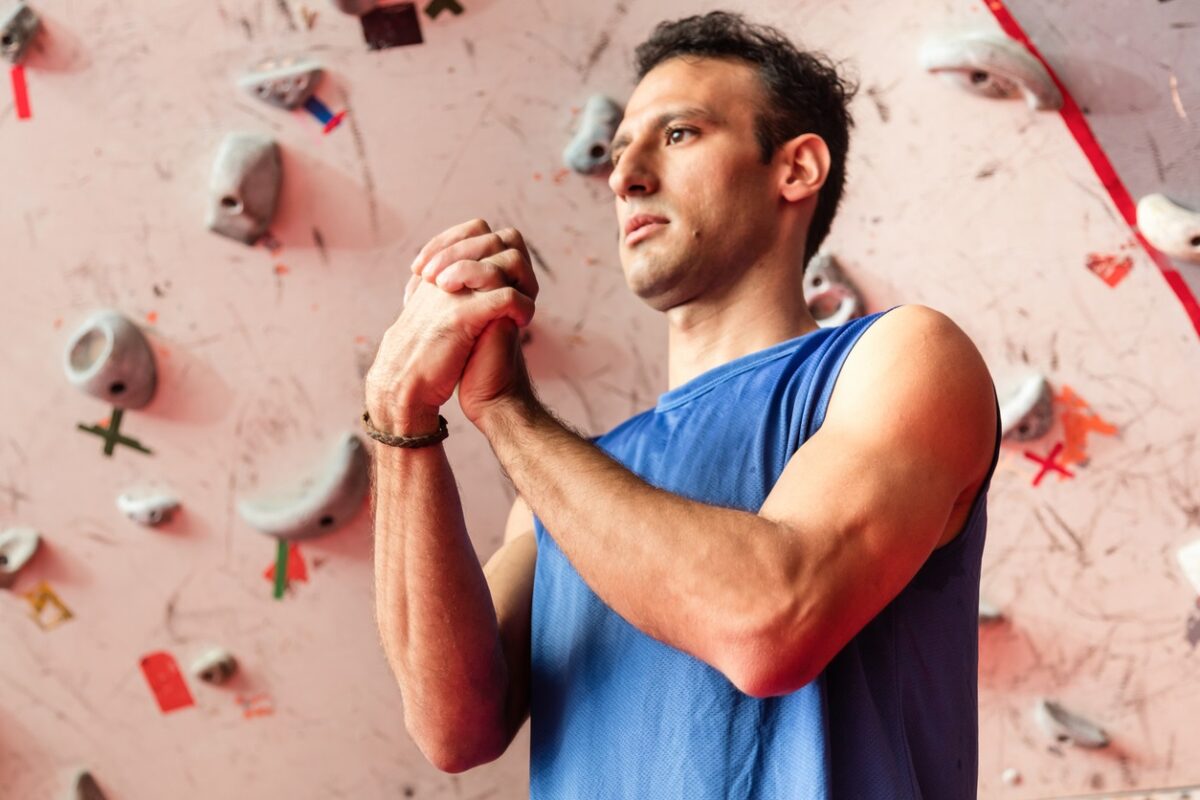 A sprain is different from a broken wrist in that it is the partial tearing or overstretching of ligaments. For example, you fell and bent your wrist backward. The pain associated with a sprained wrist can range from mild stiffness to intense pain and joint instability. There are three types of grades assigned to a sprained wrist:
Grade 1 — This is considered a mild sprain because there is no tear, and the patient can still bear weight on the joint. The injury is more of a minimal ligament stretch and comes with mild pain and swelling. A Grade 1 sprained wrist can take anywhere from 2-4 weeks to properly heal.
Grade 2 — Slightly more severe, this grade is characterized by a partially torn ligament and mild joint instability. The patient likely experiences limited loss of movement and finds it difficult to bear weight. A Grade 2 sprain can take between 6-12 weeks to heal.
Grade 3 — The ligament is fully torn, leading to intense pain, swelling, and bruising. The patient can't bear any weight on their wrist, nor can they successfully attempt a full range of motion. A Grade 3 sprained wrist can take anywhere from 3-6 months to properly heal.
What Are the Do's and Don'ts for a Sprained Wrist?
Orthopedic surgeons specialize in preventing, diagnosing, and treating injuries and disorders of the bones, joints, ligaments, tendons, cartilage, connective tissues, and muscles. This includes everything from treating acute and traumatic injuries such as a sprained wrist to managing chronic pain and diagnosing diseases that can affect your long-term quality of life.
Regardless of the reason or severity of your sprained wrist, taking the proper steps to ensure the healing process is progressing is essential to speeding up recovery time. This includes following your doctor's specific directions and avoiding certain things that will only make your sprained wrist worse.
Do's for a Sprained Wrist:
Rest the injury — Good old-fashioned rest (in other words, avoiding anything that can aggravate the injury) allows for swelling to go down, pain to subside, and range of motion to return. Failing to rest the joint can prolong an injury and turn a microscopic ligament tear into something much more serious.
Mild stretching and physical therapy — While good old-fashioned rest can help a sprained wrist, stretching and physical therapy exercises for the hand and wrist are often the first step in any Texas orthopedic treatment to speed up recovery and get you back to doing what you enjoy the most.
Wrap your sprained wrist — Using wrist wraps and compression bandages gives your wrist extra support during recovery and help reduce swelling, restrict movement, and help limit the chance of further injury. The bandages should be snug but not to the point where it causes numbness or tingling. 
Elevate your wrist — Elevating your sprained wrist above your heart while resting or whenever possible is another method for reducing swelling and allowing for the ligaments to heal properly.
Use ice — A good rule of thumb is to ice your wrist for 20-30 minutes every three or four hours for two to three days until your condition improves. Ice, whether it be in the form of a compress or an ice bath, is great for reducing inflammation and improving recovery.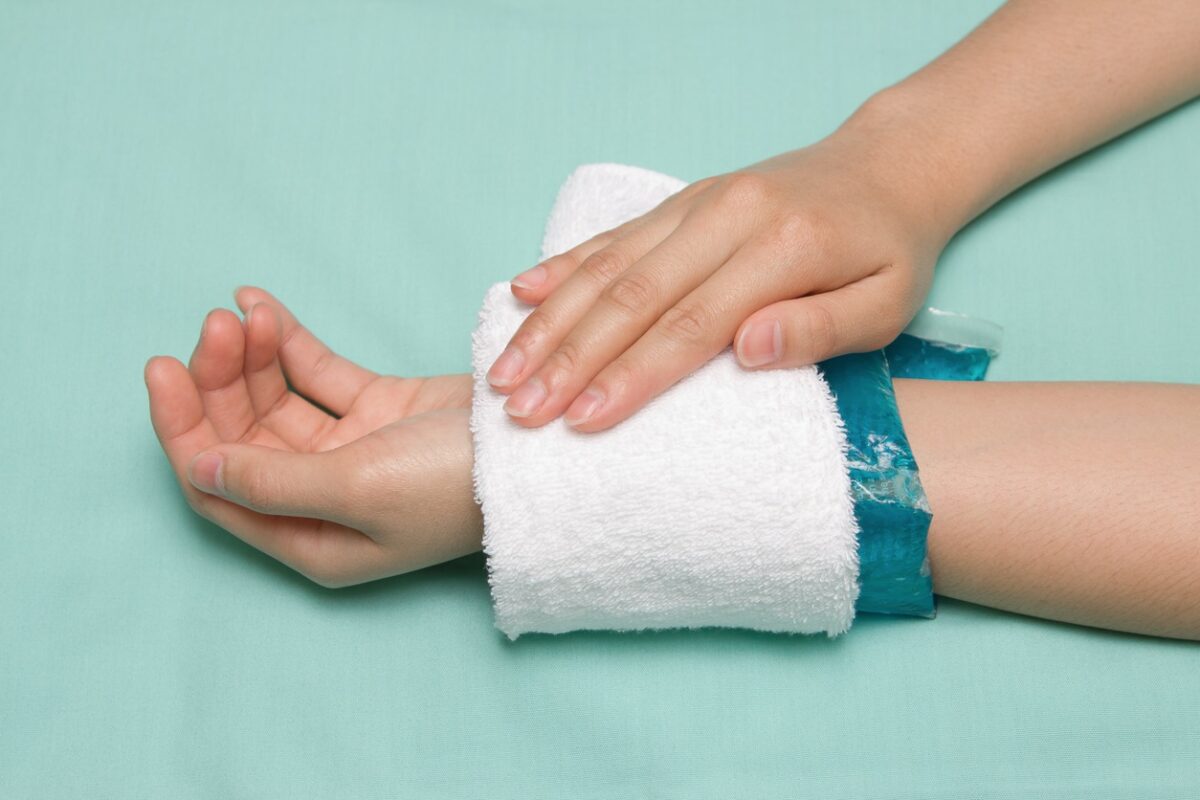 Don'ts for a Sprained Wrist:
Sudden movements — When it comes to a sprained wrist, thinking that you can "fight through" the injury is never a good idea. Sudden movements such as returning to regular activities too fast or putting too much pressure on an unstable joint can increase the ligament tear and prolong healing.
Using heat — Using heating pads, heated compresses, or even a hot towel too early after an acute injury draws more blood to the injured area and makes swelling worse. Always use ice instead of heat during the first two or three days. Heat can be used to increase blood flow later in the recovery process.
Taking too much medicine — non-steroidal anti-inflammatory drugs are sometimes a necessity to keep inflammation low and provide instant relief after a sprained wrist injury. But they should be taken in moderation and under the direction of a doctor. Too much medicine can lead to unintended side effects, including addiction.
Thinking that you don't need to see a doctor — Can a sprained wrist heal on its own? Absolutely. But if your situation is not improving, or if you've suffered a significant injury, it's better to visit with an orthopedic specialist as soon as possible to rule out other complications and get you on the right treatment plan for your situation.
Orthopedic surgeons just like ours here at Fort Worth Hand Center do not always choose surgery as the first option. Generally, we look to more conservative options first. For example, physical therapy exercises for the wrist can be done in the comfort of your own home. But with that said, surgery can be the best option for a variety of musculoskeletal conditions so that we can get you back on the road to recovery.
Call Fort Worth Hand Center for Your Sprained Wrist
Have you suffered a significant wrist injury? Does your wrist hurt, but you're not sure why? Fort Worth Hand Center is the place to go for conventional or surgical needs. From the fingertips to the elbow, the Fort Worth Hand Center physicians treat everything from sports injuries and joint replacement to chronic conditions, age-related complications, trauma, and carpal tunnel syndrome.
Whether traditional surgery or non-surgical techniques such as physical therapy exercises for the hand and wrist, our expert doctors will thoroughly explain all your options and get you back to your favorite activities. To make an appointment with the best orthopedic practice in Fort Worth, call 817-877-3277 or complete the form below.
Prior to starting any new treatment or if you have questions regarding a medical condition, always seek the advice of your doctor or other qualified health provider. This information is not a substitute for professional medical advice.
Fort Worth Hand Center serves the DFW area, including Flower Mound, Forest Hill, Fort Worth, Grand Prairie, Grapevine, Haltom City, Haslet, Hurst, Keller, Kennedale, Lakeside, Lake Worth, Mansfield, Newark, North Richland Hills, Pantego, Pelican Bay, Richland Hills, River Oaks, Saginaw, Sansom Park, Southlake, Trophy Club, Watauga, Westlake, Westover Hills, Westworth Village, White Settlement, Arlington, Azle, Bedford, Benbrook, Blue Mound, Burleson, Colleyville, Crowley, Dallas, Dalworthington Gardens, Edgecliff Village, Euless, Everman, and all of North Texas.