When many of us begin to experience that all-too-familiar hand or finger numbness and tingling sensation, it isn't a huge cause for concern. Maybe we slept on our arm wrong or just need to take a break from all that excessive typing at work and hours of gardening in the yard. But for others, it's a sign of something more serious. Sometimes, those "pins and needles" are a sign of nerve damage and a condition known as peripheral neuropathy. 
Peripheral neuropathy refers to the many conditions that involve damage to the peripheral nervous system. More than 20 million people in the United States have been estimated to have some form of it. While treatable and not life-threatening, peripheral neuropathy can't be completely cured, and symptoms can range from mild to disabling.
Do You Have Any Peripheral Neuropathy Symptoms?
Muscle weakness
Cramping and twitching
Feeling that you're wearing gloves or socks when you're not
Numbness, prickling, or tingling in the hands and feet
Burning or freezing pain that is worse at night
Sensitivity to touch
Not being able to hold something
Pain during activities that don't usually cause pain
Regardless of whether or not you're experiencing intense pain or mild annoyances from peripheral neuropathy of the hands and fingers, this disease is known for robbing people of the things they love doing in life and can make performing everyday activities impossible. Seeking treatment from a qualified physician sooner rather than later can make a huge difference in effectively manage your peripheral neuropathy symptoms.
What Is Peripheral Neuropathy Exactly?
The peripheral nervous system is an interconnected network of nerves that run throughout our body and send signals between the brain and spinal cord to all other parts of the body. Think of them like cables that connect your laptop to the internet, and each has a very important role. When working properly, they keep our body healthy and functioning, and everything is connected as it should be. But when these pathways become disrupted, the signal is cut and can lead to a host of symptoms depending on the type of nerve fibers affected.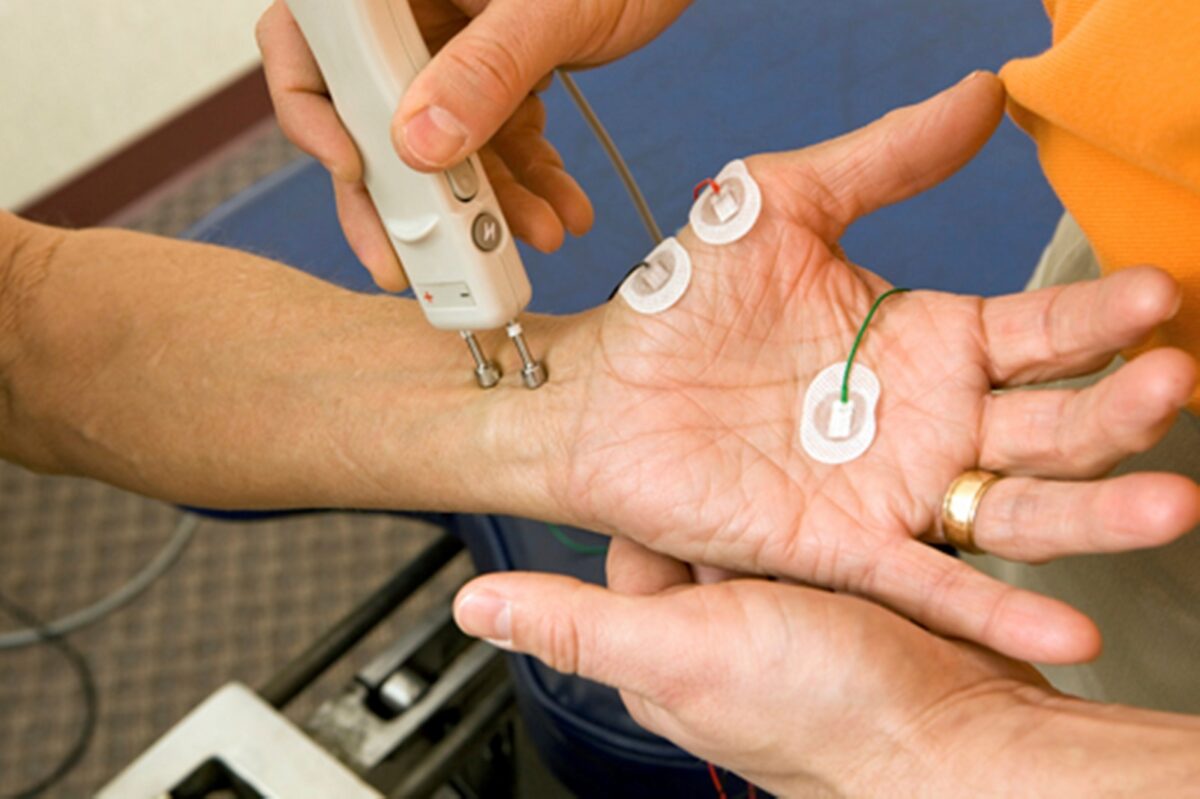 Neuropathies frequently start in your hands and feet and can cause any of the symptoms above. They can affect one nerve, a couple, or many peripheral nerves throughout the body. There are three types of nerves:
1. Sensory Nerves
This refers to how the body properly receives information related to sight, sound, smell, taste, and touch. For example, if you're experiencing peripheral neuropathy in your hands and fingers, you may struggle to hold objects in your hand or be able to tell if something is sharp vs. rough or hot vs. cold. Sensory damage often results in tingling, pain, and numbness.
2. Motor Nerves
The purpose of these nerves is to send impulses from the brain and spinal cord to control and produce movement of all muscles under conscious control. They allow us to do things like picking something up, reach and grab, and even pull away when something is too hot or too cold.
3. Autonomic Nerves
Unlike nerves that control our hands and fingers, autonomic nerves are responsible for controlling involuntary or semi-involuntary functions such as breathing, heart rate, blood pressure, digestion, bladder control, and sweating. For example, a person may experience a slower or faster heartbeat or may have trouble with swallowing, vomiting, and excessive sweating.
Causes of Peripheral Neuropathy in Hands and Fingers
Peripheral neuropathy of the hands and fingers can develop slowly over several months to years or suddenly strike and continue to get worse. And there really isn't an age restriction. As a result, someone in their 20s can develop peripheral neuropathy just as easily as someone in their 50s and 60s. With that said, studies consistently show that older people are more susceptible to peripheral neuropathy. 
There are many causes of peripheral neuropathy, from age and genetics to underlying disease.
Diabetes — Roughly 60-70% of people with diabetes have mild to severe neuropathy, making it the leading form of peripheral neuropathy in the United States.
Alcoholism — Drinking excessively contributes to damage in a variety of tissues, including the liver and the central and peripheral nervous systems. It is estimated that neuropathy is present in 25-66% of chronic alcoholics.
Autoimmune disease and other health conditions — Patients with lupus, rheumatoid arthritis, and Guillain-Barre syndrome are susceptible. Neuropathy can also result from kidney disorders, hypothyroidism, and even lymphoma.
Vascular disorders — When blood flow throughout the body is restricted, our nerve cells are deprived of oxygen and can cause irreparable damage and possible nerve cell death.
Trauma — Nerve compression resulting from a car accident, sports injury, crushing injury, fracture, etc., can result in peripheral neuropathy in the hands and fingers.
Infections — Certain viral and bacterial infections (Lyme disease, HIV, etc.) can cause peripheral neuropathy.
What Can I Do for Peripheral Neuropathy in Hands or Fingers?
People with peripheral neuropathy can lead healthy, active lives if they stay on top of the condition and seek treatment. One of the best ways to prevent the condition from starting is to manage medical conditions that put you at risk, especially if you have diabetes, vascular issues, or other underlying diseases that make you susceptible.
Other habits that support your nerve health can include:
Maintain a healthy diet rich in fruits and vegetables
Correct vitamin deficiencies
Avoid repetitive activities that can cause peripheral neuropathy
Minimize medications known to cause nerve damage
Avoid unnecessary surgical procedures
Lose weight
Exercise regularly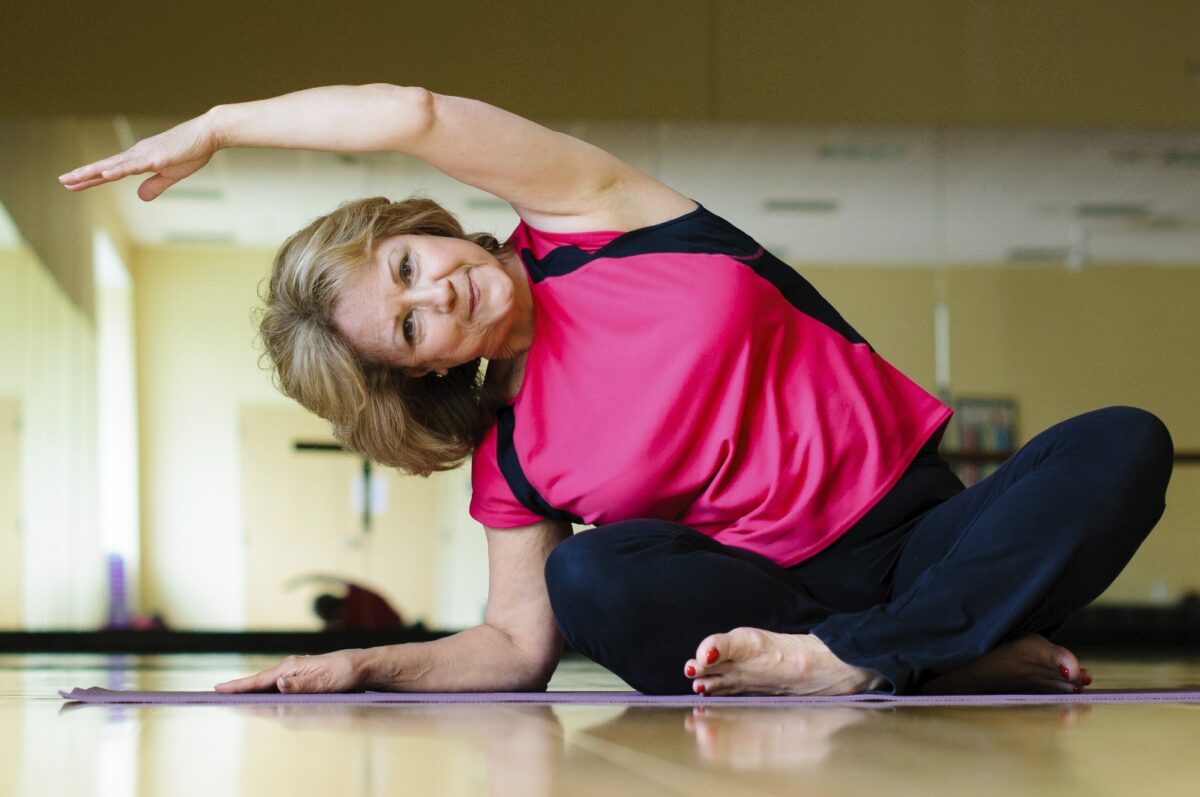 Take Back Control of Your Life with Fort Worth Hand Center
Are you experiencing nerve damage as a result of peripheral neuropathy of the hands and fingers? The best orthopedic surgeons in Fort Worth are at Fort Worth Hand Center. Our expert physicians provide treatment options for chronic conditions, trauma, and injuries to get you active again.
Whether traditional surgery is needed, or non-surgical techniques will work instead, our expert doctors will thoroughly explain all your options and get you back to your favorite activities. To make an appointment with the best orthopedic practice in Fort Worth, call 817-877-3277 or complete the form below.
This information is not a substitute for professional medical advice. Prior to starting any new treatment or if you have questions regarding a medical condition, always seek the advice of your doctor or other qualified health provider.
Fort Worth Hand Center serves the DFW area, including Flower Mound, Forest Hill, Fort Worth, Grand Prairie, Grapevine, Haltom City, Haslet, Hurst, Keller, Kennedale, Lakeside, Lake Worth, Mansfield, Newark, North Richland Hills, Pantego, Pelican Bay, Richland Hills, River Oaks, Saginaw, Sansom Park, Southlake, Trophy Club, Watauga, Westlake, Westover Hills, Westworth Village, White Settlement, Arlington, Azle, Bedford, Benbrook, Blue Mound, Burleson, Colleyville, Crowley, Dallas, Dalworthington Gardens, Edgecliff Village, Euless, Everman, and all of North Texas.