In case you didn't know, musculoskeletal pain is the No. 1 reason people visit their doctors each year. That includes chronic hand pain, which can be caused by everything from arthritis to carpal tunnel syndrome, nerve damage, an accident, degenerative diseases, or even a broken bone that never healed correctly. Pain from these conditions can be an everyday issue, and those living with it simply want relief. Well, it is now a new year: High time to do something about your chronic hand pain by scheduling a consultation with an orthopedic surgeon today. 
At Fort Worth Hand Center, we offer expert diagnosis and treatment of injuries, chronic conditions, and degenerative diseases related to finger, hand, and wrist pain. If you need hand surgery, the good news is that these procedures are often minimally invasive. This means the process is shorter, more precise, and your recovery time is faster.
If you schedule your hand surgery now, you can enjoy the rest of your year pain-free.
Imagine a Year Without Chronic Hand Pain Related to These Issues
Hand and wrist pain
Arthritis and tendonitis
Impingements
Broken bones
Don't Put Off Your Chronic Hand Pain for Another Day
Have you heard the saying, "Things don't get any easier by putting them off"? When English playwright and novelist W. Somerset Maugham said it, he wasn't talking about ridding yourself of chronic hand pain. However, it does apply. With the start of each new year, many people put off hand surgery until they meet their insurance deductible.
A deductible is the amount of money you must pay out of pocket for medical expenses such as doctor visits, tests, surgeries, prescriptions, physical therapy, etc., before the insurance company steps in to cover everything beyond that. While a good thought in theory, waiting means it will take longer to satisfy your deductible, especially if you are focusing on smaller expenses to eat away at that large amount.
The benefits of having hand surgery done earlier in the year include:
Satisfying your deductible with one procedure
Having a better understanding of your insurance as a whole
Spending less on medical expenses throughout the year
No more chronic hand pain, so you can enjoy the rest of your year
Don't Let a Deductible Keep You from Living Pain-Free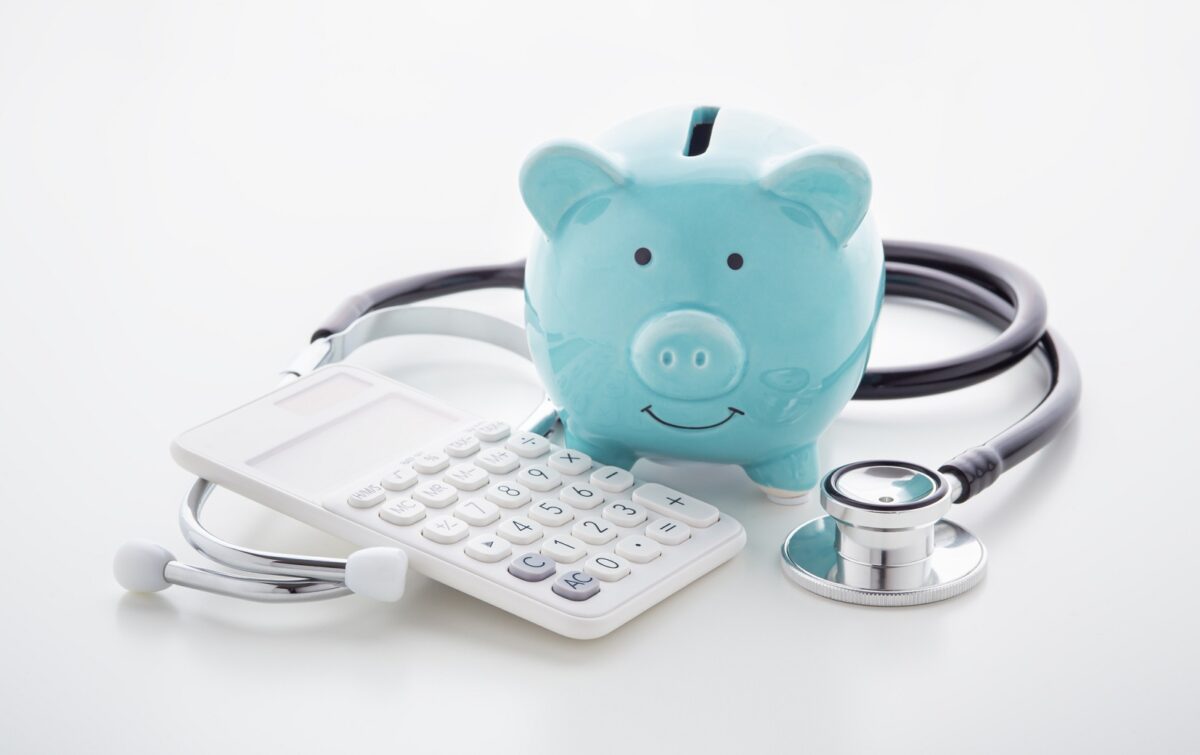 Maximize Your Insurance Benefits
The odds are high that your insurance company covers the cost of surgery when you are dealing with chronic hand pain that dramatically affects your quality of life. Even with a deductible to meet, there are options that keep your hand pain options financially possible. This includes any Healthcare Savings Account (HSA) or Flexible Spending Account (FSA) you may have.
A Healthcare Savings Account or HSA is a tax-favored savings account that helps cover the cost of approved medical expenses you would normally have to pay out of pocket. The best part is that contributions to your HSA are 100% deductible. Meanwhile, an FSA lets you pay for qualified out-of-pocket healthcare expenses on a pre-tax basis. As a result, the money you contribute is not subject to payroll taxes, so you end up taking home more of your paycheck.
There are a few additional differences between an HSA and FSA. For example, with FSA the money you don't use isn't forfeited at the end of the year. According to a CNBC article, Congress changed the rules during the COVID-19 pandemic because many households weren't using up their FSA dollars due to canceled or delayed medical appointments. That means many people had an additional 12 months to use their contributions. If you didn't use yours yet for last year, it could be a nice amount of money to get you feeling better now.
Fort Worth Hand Center accepts traditional Medicare as well as many commercial insurances to ease the burden on patients who worry if they can rid themselves of chronic hand pain once and for all.
Plan Now to be Free from Chronic Hand Pain for the Rest of the Year
The key to treating yourself to a new year without chronic hand pain is to act now. Our patient-centered approach helps you find the treatment that works for your needs, goals, and lifestyle. Whether a more conservative approach with rest, medication, and physical therapy exercises or a minimally invasive surgical procedure—we devise a treatment plan that fits best for you.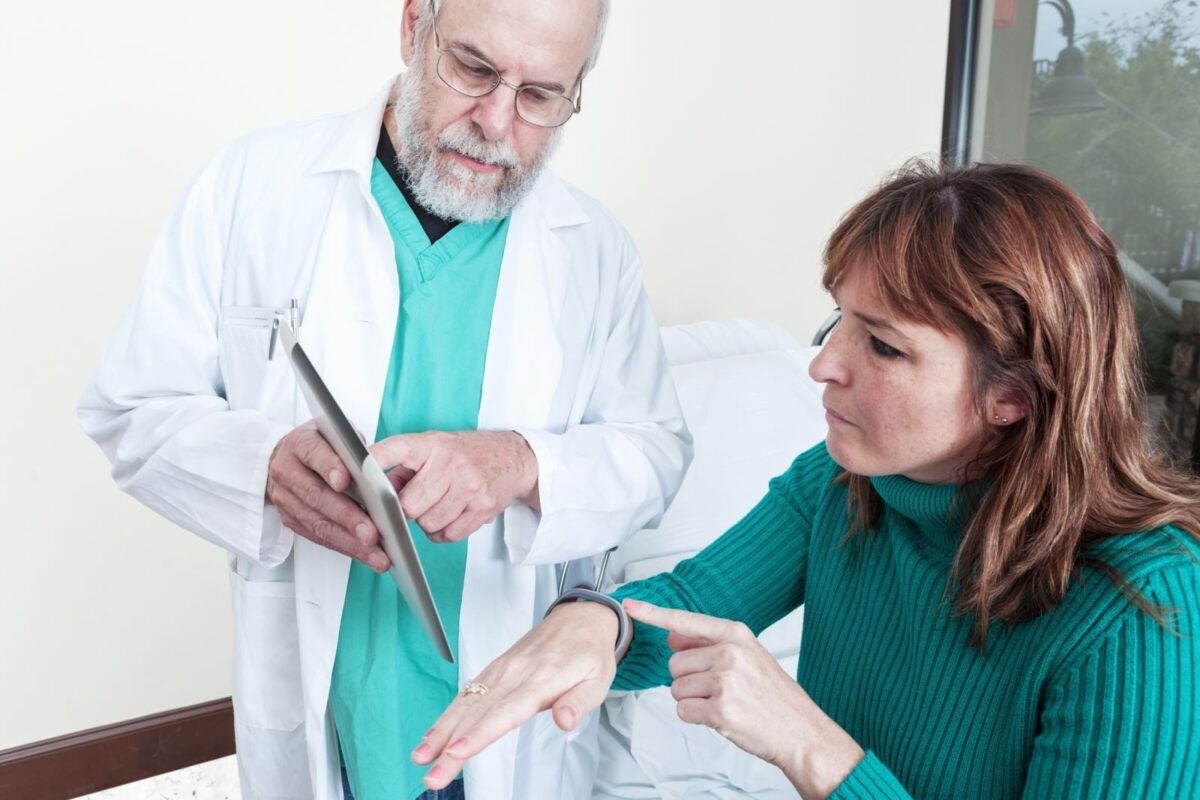 There are only a few simple steps you must take to move forward.
Consultation — You will need a formal consultation with us to get started. Doing so allows us to learn more about your specific situation and symptoms to deliver the best care possible.
Exams/Tests — X-rays and various other diagnostics help us determine the best course of action for your situation. It could be that rest is all you need. In other instances, splinting and medication may be appropriate.
Treatment — Our job is to get you back to work, school, sports, etc., quickly and with less pain. In many cases, hand surgery is preferred over more conservative approaches that hope the injury will heal on its own.
Recovery — If surgery is the answer for your situation, you can rest assured that our minimally invasive approach leads to more precise procedures and decreased recovery time.
Trust the Orthopedic Doctors at Fort Worth Hand Center
Do you suffer from chronic hand pain and don't know where to turn? From the fingertips to the elbow, the Fort Worth Hand Center physicians treat everything from sports injuries and joint replacement to chronic conditions, age-related complications, trauma, and carpal tunnel syndrome.
The best orthopedic surgeons in Fort Worth are at Fort Worth Hand Center, as evident by their reviews. We're ready to help you today. To schedule an appointment, call 817-877-3277 or complete the form below. Everyone is welcome at Fort Worth Hand Center!
This information is not a substitute for professional medical advice. Prior to starting any new treatment or if you have questions regarding a medical condition, always seek the advice of your doctor or other qualified health provider.
Fort Worth Hand Center serves the DFW area, including Fort Worth, Grand Prairie, Grapevine, Haltom City, Haslet, Hurst, Keller, Kennedale, Lakeside, Lake Worth, Mansfield, Newark, North Richland Hills, Pantego, Pelican Bay, Richland Hills, River Oaks, Saginaw, Sansom Park, Southlake, Trophy Club, Watauga, Westlake, Westover Hills, Westworth Village, White Settlement, Arlington, Azle, Bedford, Benbrook, Blue Mound, Burleson, Colleyville, Crowley, Dallas, Dalworthington Gardens, Edgecliff Village, Euless, Everman, Flower Mound, Forest Hill, and all of North Texas.