When Vincent* opened his new auto body shop, the first thing he did was seek out the best local mechanics in the industry. And for all intents and purposes, he succeeded. He's got a great crew; there's not a lot of turnover, and customers are happy. The only thing he didn't anticipate was the high number of hand ligament injury cases in the workplace. Not a week goes by when he doesn't hear about a jammed finger, hand sprain, or trauma from over-extension. These injuries are bound to happen since mechanics rely on their hands to do their job. Still, with so many nursing injuries, Vincent suddenly finds himself researching ways to prevent hand ligament injury in the workplace.
If you're like Vincent, you know your employees' hands are one of their most valuable tools. But as they use them more and more in the shop, the risk of injury increases exponentially. As a result, hand injuries such as ligament damage can result in pain, loss of sensation, loss of movement, impaired functions, loss of productivity, and reduced quality of life. Therefore, the employer must provide a safe working environment to reduce injuries while at the same time educating employees on ways to protect themselves.
If an injury still happens, schedule a visit with an orthopedic surgeon. These hand doctors specialize in diagnosing and treating disorders of the bones, joints, ligaments, tendons, cartilage, connective tissues, and muscles in the upper extremities.
What Is a Hand Ligament Injury?
Musculoskeletal pain is a primary reason people visit their primary doctors each year, even if they think their pain and limited range of motion will improve with time. The problem with a hand ligament injury is that you aren't dealing with a minor setback. The hand is composed of many different bones, muscles, and ligaments that, when working together, create movement and dexterity. Hand ligaments are tough bands of fibrous connective tissue that stabilize and bind together hand joints and hold the ends of two bones together. Without ligaments, your bones and joints would twist too much, move too far apart, and become dislocated.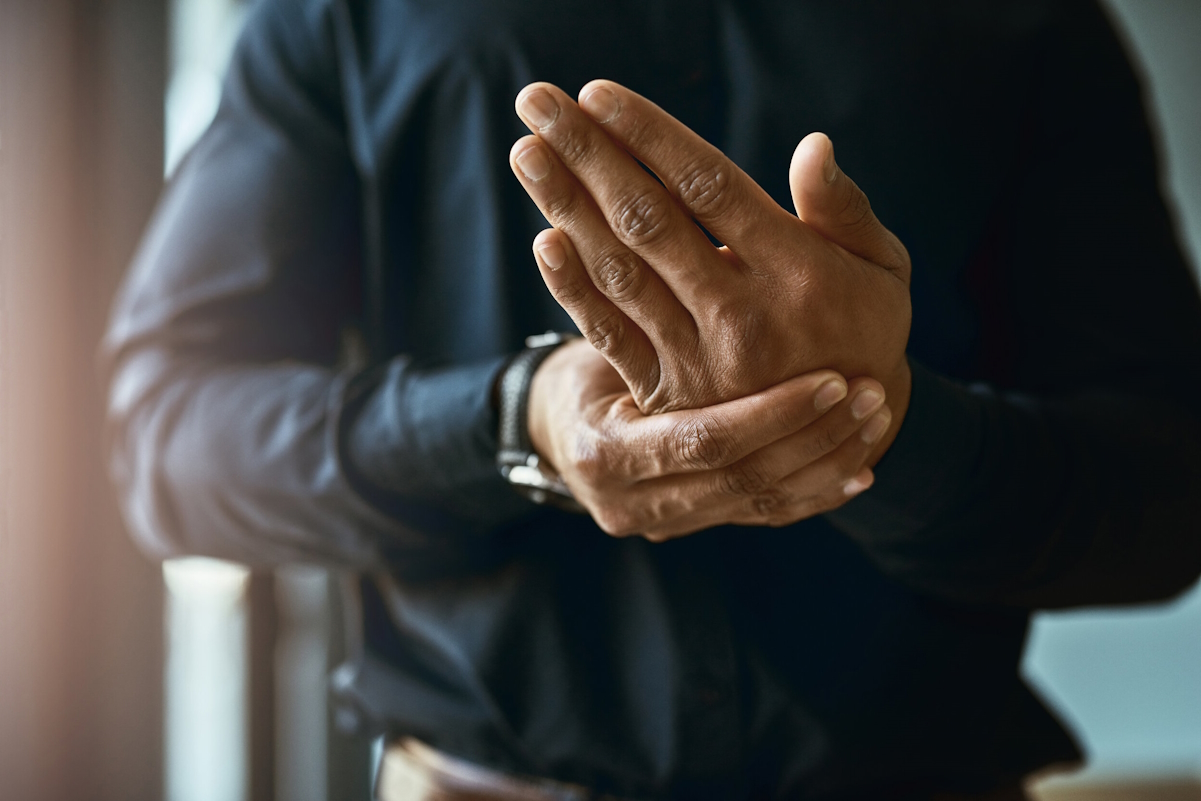 Hand ligament injuries typically happen when a traumatic event forces your hand, wrist, or fingers into an unnatural position and stretches or tears your ligaments beyond capacity. Some ligament injuries aren't too severe because the ligament has been slightly stretched. In other instances, ligaments could be partially or completely torn. Depending on the injury, people can experience a variety of symptoms, including the following:
Prolonged pain in your fingers, hands, and wrists
Snapping, popping, or crackling sound when the injury occurs
Limited range of motion
Swelling and bruising
Weakness (the area may feel loose)
Inability to bear weight on the hand
Symptoms that worsen without medical attention
Who Are Most At Risk for Hand Ligament Injury?
Since we all use our hands for practically everything in everyday life, hand ligament injury can literally happen to anyone. With that said, some workplace environments create an even greater risk. This includes construction workers, mechanics, carpenters, electricians, and heavy machine operators.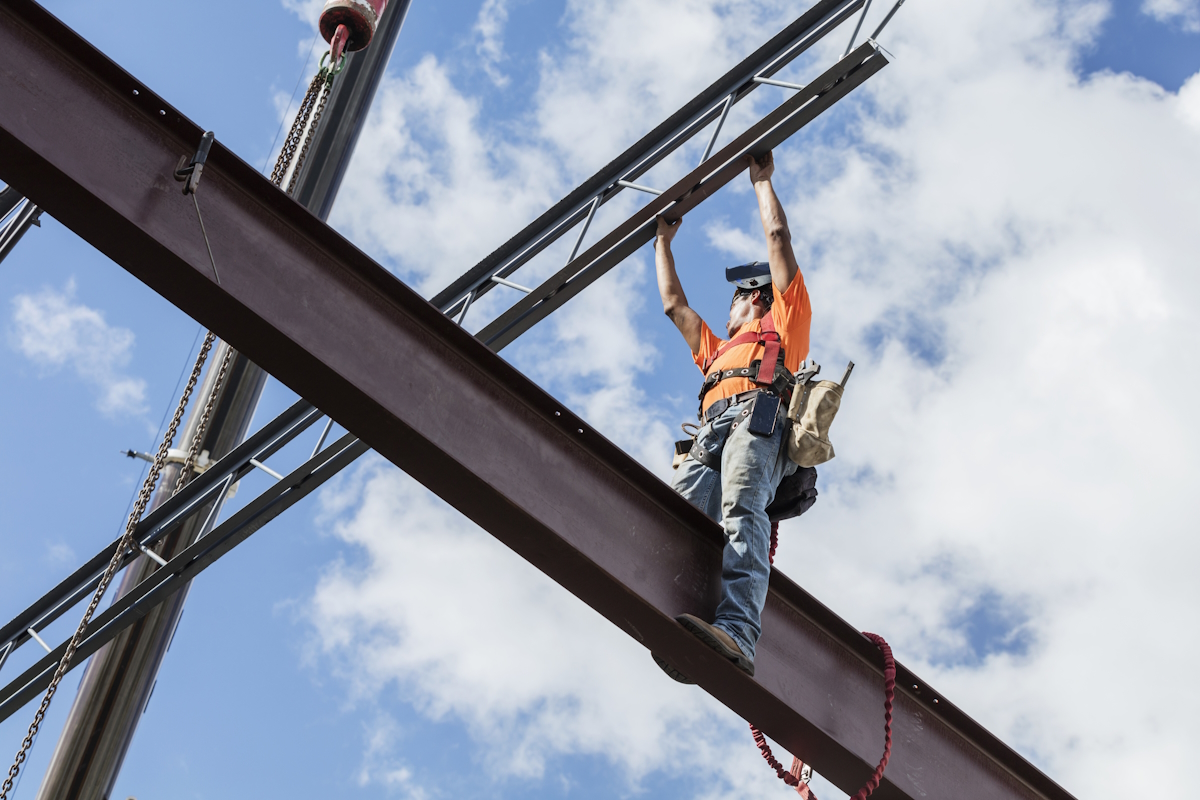 While there aren't more definitive and updated statistics related specifically to hand ligament injuries, it is estimated that 23% of all work-related injuries involve the hands or fingers. This makes overall hand injuries some of the most frequent and preventable injuries. In fact, the U.S. Bureau of Labor Statistics estimates that more than 100,000 workers with hand and finger injuries lose days away from work each year, second only to back strain and sprain.
With any hand ligament injury, recovery time could range from a couple of weeks to six months.
5 Ways to Prevent Hand Ligament Injury in the Workplace
Require protective equipment — Many hand ligament injury events can be prevented simply by wearing personal protective equipment such as gloves and wrist supports. 
Use ergonomically-designed tools — Many tools allow straight-wrist positions rather than forcing workers to use their hands in awkward situations. This cuts down on fatigue, discomfort, and risk of injury.
Only experienced staff use high-risk equipment — Many hand ligament injury cases result from younger, less-experienced personnel using equipment they aren't fully trained in. Recognize the value of using experienced workers in these areas to reduce or prevent hand injuries. 
Schedule hand protection safety talks — Even the most skilled workers need consistent reminders, tips, and best practices to avoid hand injuries. These can be accomplished through routine staff meetings.  
Cross-train employees — Employees trained to move from station to station in the workplace will be alert and less likely to suffer from the repetitive strain of repeatedly performing the same tasks and hand movements.
How Is a Hand Ligament Injury Treated?
Fort Worth Hand Center offers expert care for elbow, wrist, hand, and finger injuries. Our surgeons are specialists in treating chronic conditions and traumatic injuries as well as performing state-of-the-art complex microscopic nerve repairs and tendon transfers.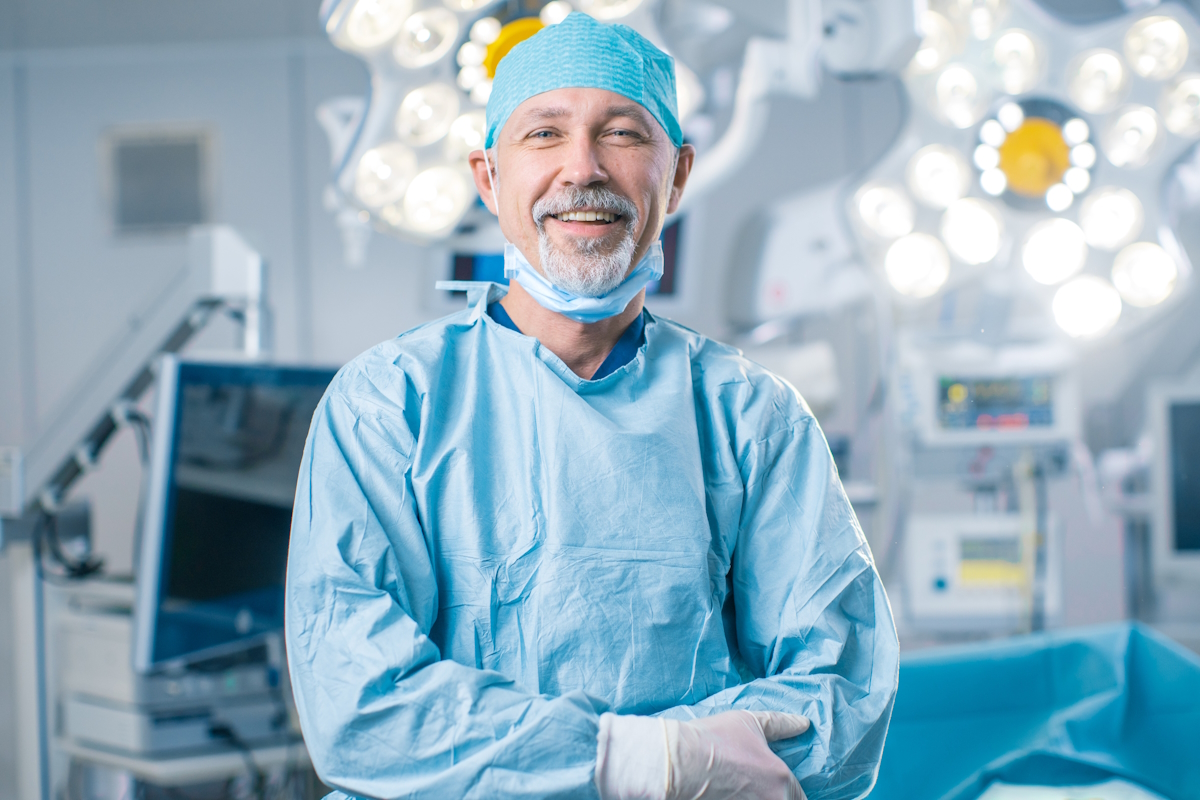 Treatment for a hand ligament injury depends on how the injury occurred, the severity, and how quickly you came to see us. Beyond a physical exam, we may also suggest an X-ray or MRI to confirm the type of injury and the best course of action. Hand ligament injuries typically involve immobilizing the injured area with a splint or cast and treating inflammation and pain with non-steroidal anti-inflammatory drugs. Many times, patients we see can make a full recovery with rest and physical therapy. But surgery is often an option to avoid deformities or reduced mobility that have not improved through more conventional methods. 
Trust the Hand Doctors at Fort Worth Hand Center
Have you suffered a hand ligament injury in the workplace that is keeping you from doing your job? The best orthopedic surgeons in Fort Worth are at Fort Worth Hand Center, and they're ready to help you today. Our experienced and talented team is committed to working with you to create a pleasant experience at every visit.
From the fingertips to the elbow, Fort Worth Hand Center treats everything from sports injuries and joint replacement to chronic conditions, age-related complications, and trauma. We offer the best and most experienced hand surgeons in Fort Worth. We care about our patients and strive to provide the best care.
To learn more or to schedule an appointment, call 817-877-3277 or complete the form below.
Prior to starting any new treatment or if you have questions regarding a medical condition, always seek the advice of your doctor or other qualified health provider. This information is not a substitute for professional medical advice.
Fort Worth Hand Center serves the DFW area, including Fort Worth, Grand Prairie, Grapevine, Haltom City, Haslet, Hurst, Keller, Kennedale, Lakeside, Lake Worth, Mansfield, Newark, North Richland Hills, Pantego, Pelican Bay, Richland Hills, River Oaks, Saginaw, Sansom Park, Southlake, Trophy Club, Watauga, Westlake, Westover Hills, Westworth Village, White Settlement, Arlington, Azle, Bedford, Benbrook, Blue Mound, Burleson, Colleyville, Crowley, Dallas, Dalworthington Gardens, Edgecliff Village, Euless, Everman, Flower Mound, Forest Hill, and all of North Texas.