If you are experiencing pain, stiffness, and loss of mobility in joints such as your hands, fingers, wrist, and elbow, you are not alone. After all, musculoskeletal pain is a primary reason people visit their doctors each year. For some, it might be nothing more than the result of a minor injury or overuse that will improve with time. However, it is estimated that 32.5 million U.S. adults have osteoarthritis. This is a debilitating condition that can dramatically impact their daily life. If your joints don't move quite like they used to and you haven't yet asked your doctor, you may wonder: What are common osteoarthritis symptoms? How bad can they get without treatment?
There are more than 100 different forms of arthritis. Osteoarthritis is the most common of them all. In addition, it has long been referred to as a degenerative or "wear and tear" disease since it occurs when the smooth, protective cartilage that cushions the ends of bones wears down over time. If cartilage is allowed to wear down completely, bone will rub on bone. While osteoarthritis damage is irreversible, the good news is that your outlook can be positive if your doctor can diagnose the condition early enough.
What Are Common Osteoarthritis Symptoms?
Osteoarthritis symptoms typically develop slowly over time and can impact any joint. When it comes to your hands, fingers, wrist, and elbow, you may notice that your fingers are constantly stiff, and it may be painful to twist the lid on that jar of pickles you just grabbed from the pantry. You could also experience weakness in your wrist or a grinding, popping, or cracking sensation every time you straighten your elbow.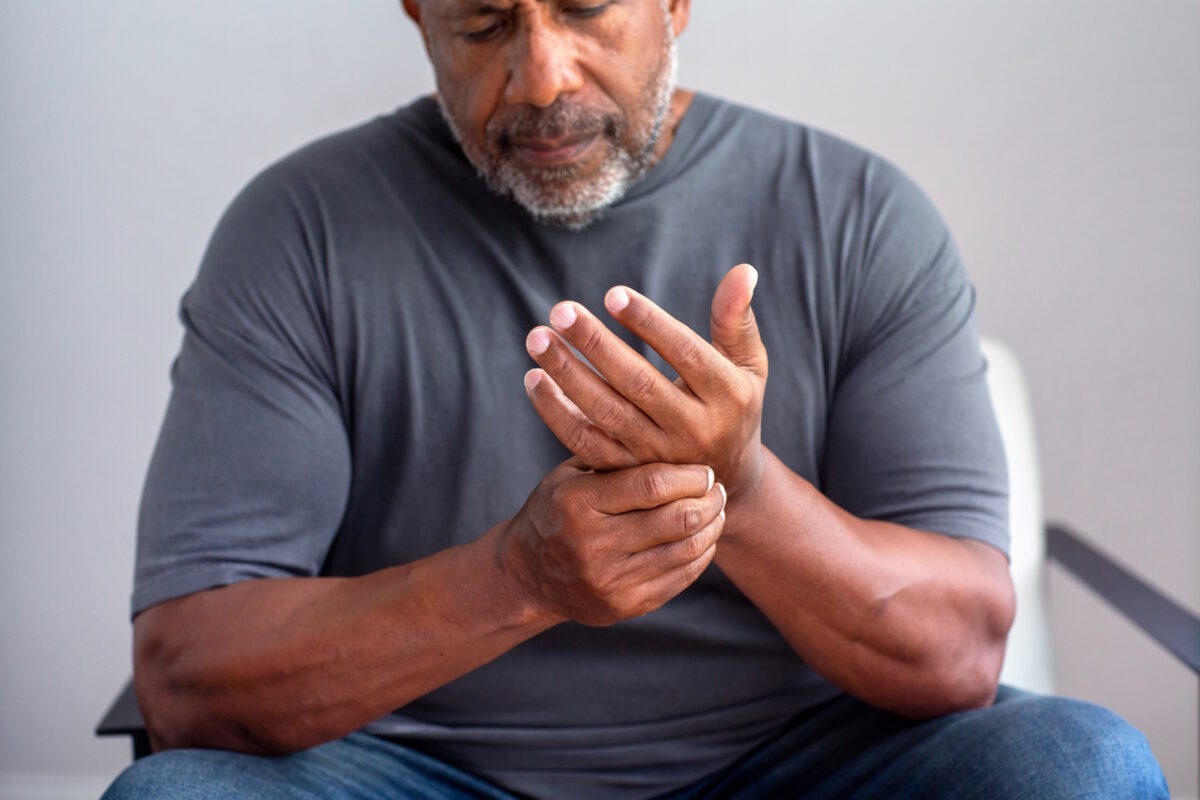 Osteoarthritis symptoms can include any of the following depending on how far the disease has progressed:
Stiffness in fingertips and base of thumb
Pain in the fingers, wrist, and hand that come and go
Joint weakness
Bumps, lumps, and physical deformities
Swelling
Tenderness, warmth, and redness in the elbow joint
Clicking, grinding, popping, and cracking sensations
Decreased range of motion and flexibility
Who Is More Susceptible to Osteoarthritis?
Osteoarthritis symptoms are a result of damage or breakdown of joint cartilage between bones. As a result, many assume people who have experienced a significant injury or disease or have jobs and hobbies that require repetitive movement (gardening, constantly walking up and down stairs, sports, etc.) are the most susceptible to osteoarthritis. And there is some truth to that.
Cartilage is a strong and flexible connective tissue that serves as a shock absorber for our joints and reduces friction between joints. But we are not blessed with an endless supply of it. Cartilage can be damaged and even worn down over time, especially by injury or overuse. But injury and overuse are not the only culprits for osteoarthritis.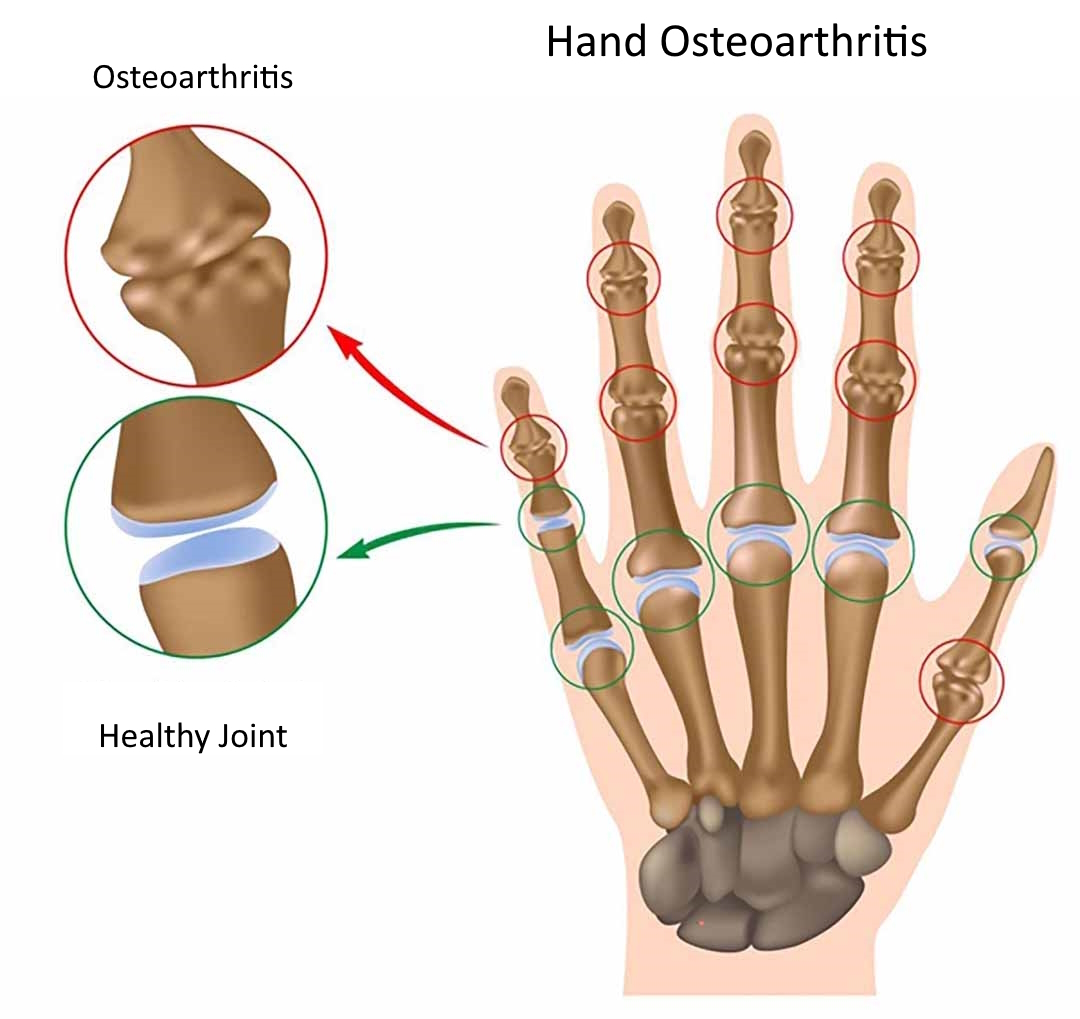 Osteoarthritis symptoms of the fingers, hands, wrist, and elbow can also be the result of these risk factors:
Obesity
The more you weigh, the more stress can be placed on your joints. Granted, you're not using your hands, wrists, fingers, and elbows to carry the brunt of your body weight like your knees and hips do, but excess weight leads to inflammation and joint pain throughout the body.
Age
Anyone of any age can experience osteoarthritis. But it is generally a wear and tear disease that develops over time; hence why we see it more in people over the age of 50.
Sex and Ethnicity
The Osteoarthritis Action Alliance has some interesting osteoarthritis statistics. Sixty-two percent of individuals with osteoarthritis symptoms are women, and a staggering 78% of individuals with OA are non-Hispanic whites. Native Americans (American Indian and Alaska Native) have the highest prevalence of arthritis of any population in the U.S.
Genetics
The fact that your grandfather, mother, and father all had osteoarthritis does not mean you will inherit the disease itself. But it does put you in a higher-risk category.
How Do I Know For Sure If I Have Osteoarthritis?
Still wondering how you will know for sure if your osteoarthritis symptoms are legitimate? Osteoarthritis is so common that if you have one or several of the symptoms above, and they last for six weeks or longer, your chance of an osteoarthritis diagnosis is high. To know for absolute certain, your orthopedic doctor can conduct a series of tests.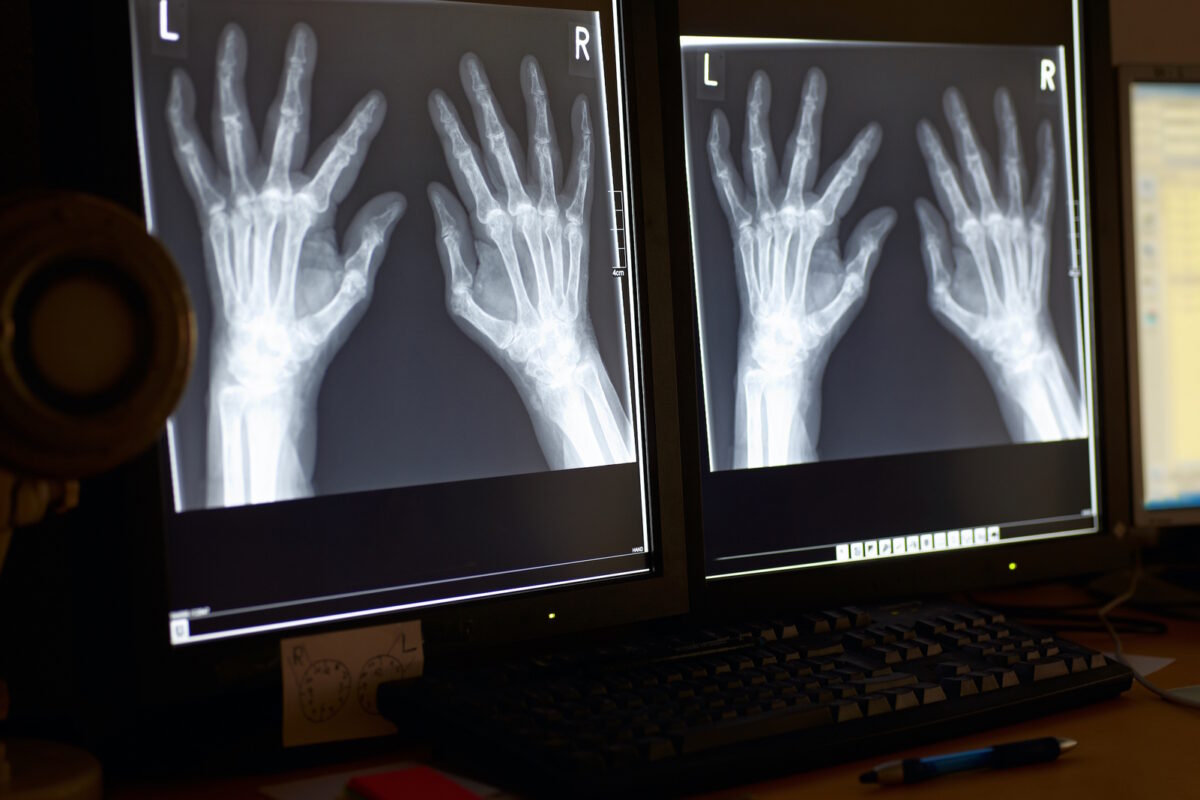 Below are a few common options:
Physical exam — Your doctor will ask you a variety of questions to assess your condition while at the same time looking for joint tenderness, swelling, and deformities. They will also ask you to perform a series of movements to see how limited your range of motion and abilities are.
X-Rays or MRI — These tests can detect a narrowing of the space between the bones in your joint and confirm any bone erosion due to possible injury, overuse, or bone rubbing against bone. Even if your x-ray and MRI results are normal, they can be used later to show if the disease is progressing.
Blood tests — A simple blood test can help rule out other forms of arthritis, such as rheumatoid arthritis.
What Is the Best Treatment for Osteoarthritis Symptoms?
There is no cure for osteoarthritis. However, there are a variety of treatment options to help manage your pain and improve your ability to perform routine activities. Tops on that list for many people are non-steroidal anti-inflammatory drugs to keep inflammation low. Physicians may also prescribe other medicine in severe cases. A steady routine of stretching exercises combined with physical therapy, chiropractic, and supportive braces can improve flexibility, restore muscle strength, and improve physical function. If none of those work, another option might be cortisone injections, which can provide temporary relief.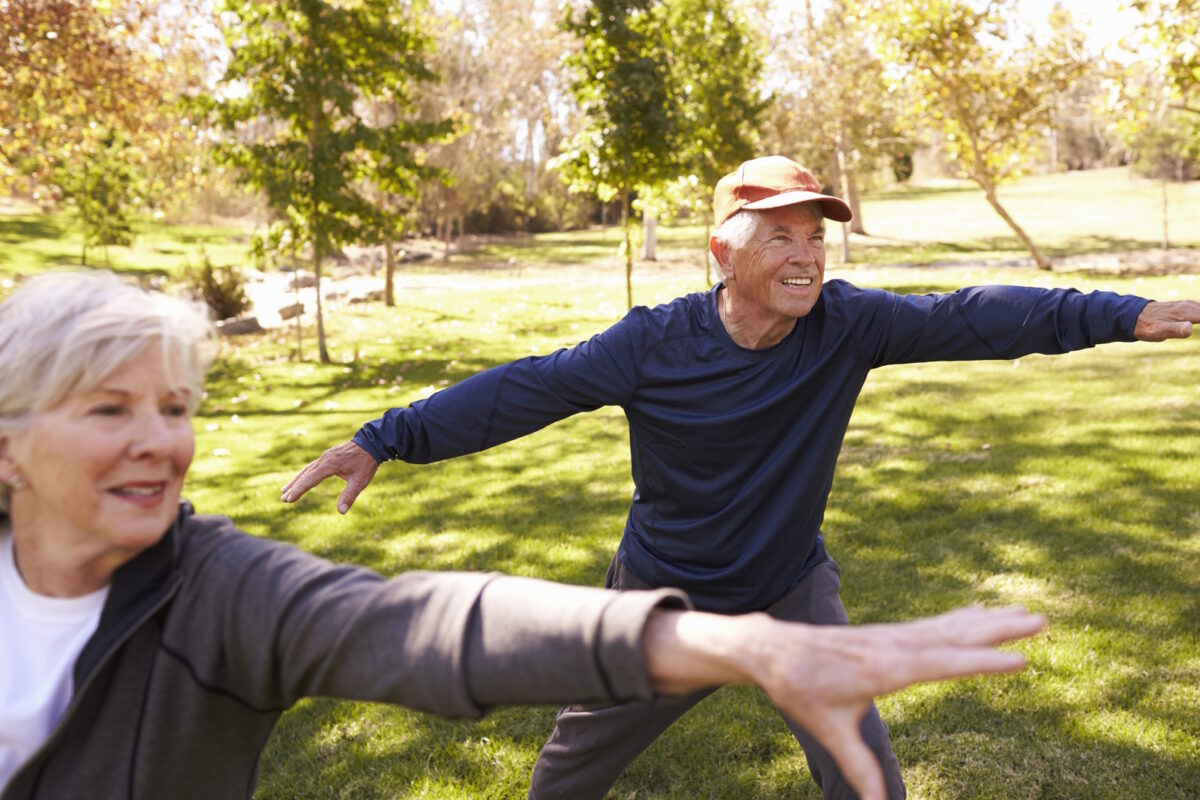 Surgery has also been known to repair damaged joints and give patients the ability to live their life as pain-free as possible. Surgical options for hand arthritis include fusion (arthrodesis) and total knuckle replacement (arthroplasty). In surgery for thumb arthritis the damaged joint surfaces are removed and replaced with a cushion of tissue that keeps the bones separated.
Common Wrist, Finger, or Hand Surgery Procedures
Joint fusion (arthrodesis) – Bones in the affected joint are permanently fused. The fused joint can bear weight without pain but has no flexibility. Fusion sounds debilitating but does give great pain relief.
Partial fusion – Often used for wrist OA, because people with OA typically have jobs or daily activities that place high demands on their wrists. This surgery stabilizes the wrist and removes the arthritic joint.
Osteotomy – Bones in the affected joint are repositioned to help correct deformities.
Trapeziectomy – One of the bones in the thumb joint (trapezium) is removed.
Joint replacement (arthroplasty) – All or part of the affected joint is removed and replaced with a graft from one of the tendons. This surgery retains, and may even improve, the range of motion in the wrist.
Hand surgery is typically outpatient. After surgery, patients wear a cast or splint over the surgical area for three to eight weeks. Once the cast is removed, patients benefit from physical therapy to work on regaining strength and motion. Complete recovery takes a few months. An orthopedic doctor can help determine which surgical procedure is best for you.
Get Help for Arm, Elbow, Wrist, or Hand Osteoarthritis Symptoms
There are millions of people worldwide who have experienced or are currently experiencing joint pain in their fingers, hands, wrist, and elbow. For some, the discomfort is mild and short-lived, and good old-fashioned rest should do the trick. But for others, what may have started as mild discomfort has led to persistent pain, decreased range of motion, a reliance on daily over-the-counter medications, and the inability to do the things they love the most. They may or may not be able to point to a specific cause, either. They just know they are in pain.
If this sounds all too familiar to your situation, it's important to still seek help from an orthopedic doctor as soon as possible. And the good news is that the best orthopedic surgeons in Fort Worth are at the Fort Worth Hand Center.  From the fingertips to the elbow, the Fort Worth Hand Center physicians treat everything from sports injuries and joint replacement to chronic conditions, age-related complications, trauma, carpal tunnel syndrome, and ganglion cyst of the wrist.
The best orthopedic surgeons in Fort Worth are at Fort Worth Hand Center, as evident by the practice reviews. We're ready to help you today. To schedule an appointment, call 817-877-3277 or complete the form below. Everyone is welcome at Fort Worth Hand Center!
This information is not a substitute for professional medical advice. Prior to starting any new treatment or if you have questions regarding a medical condition, always seek the advice of your doctor or other qualified health provider.
Fort Worth Hand Center serves the DFW area, including Flower Mound, Forest Hill, Fort Worth, Grand Prairie, Grapevine, Haltom City, Haslet, Hurst, Keller, Kennedale, Lakeside, Lake Worth, Mansfield, Newark, North Richland Hills, Pantego, Pelican Bay, Richland Hills, River Oaks, Saginaw, Sansom Park, Southlake, Trophy Club, Watauga, Westlake, Westover Hills, Westworth Village, White Settlement, Arlington, Azle, Bedford, Benbrook, Blue Mound, Burleson, Colleyville, Crowley, Dallas, Dalworthington Gardens, Edgecliff Village, Euless, Everman, and all of North Texas.